Kendov Dvorec is a unique hotel in Slovenia, a member of Relais & Châteaux.
The story of Kendov Dvorec goes back to 1377, when the first landowners managed a farm above the Idrijca river valley. In Spodnja Idrija, a village which has developed since 1156 in the shelter of the pilgrimage Church of Mary on the Rock, the magnificent building of the former Kenda homestead has been renovated and revived in the spirit of times past.
OFFERS
Discover the tranquil surroundings of Kendov Dvorec, rich heritage and beautiful nature.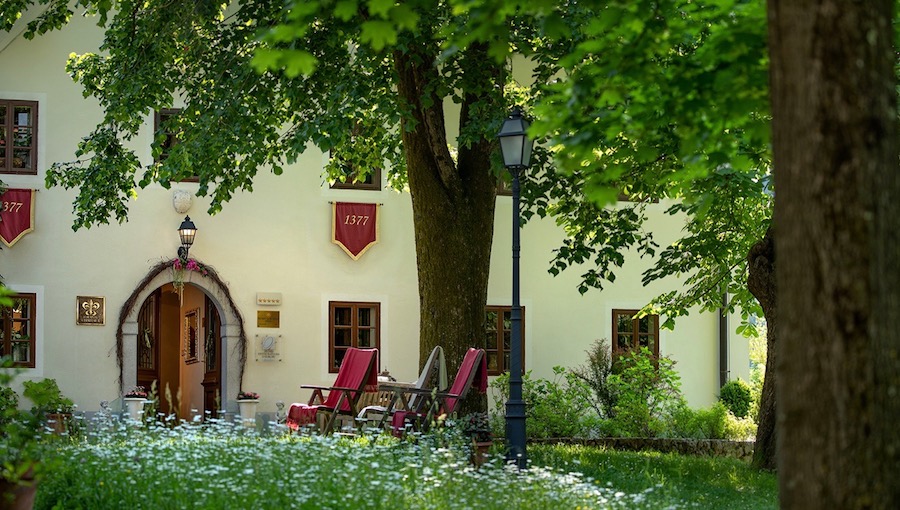 Enjoy a memorable stay in the serene setting of Kendov Dvorec in Spodnja Idrija. Book your Bed and Breakfast stay with our best available rate!
Read more ››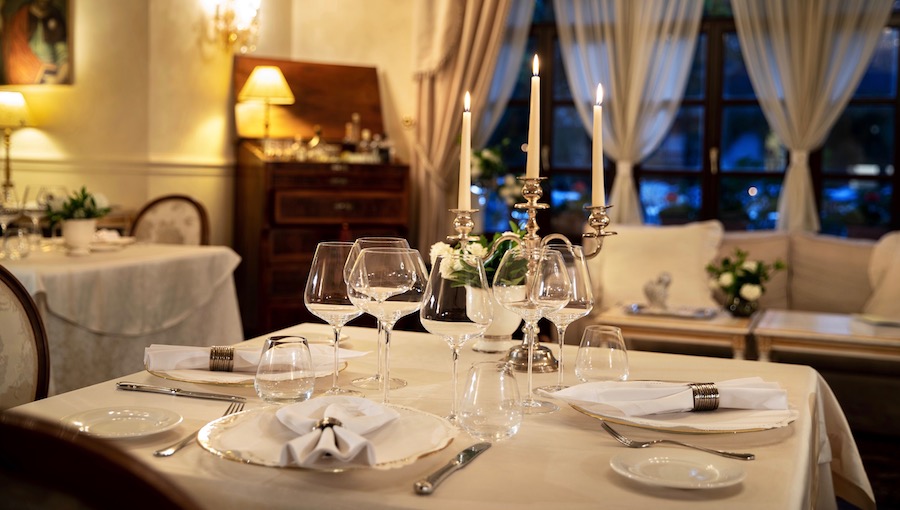 Relax in an elegant atmosphere and taste unique authentic dishes from the local area prepared by our chefs.
Read more ››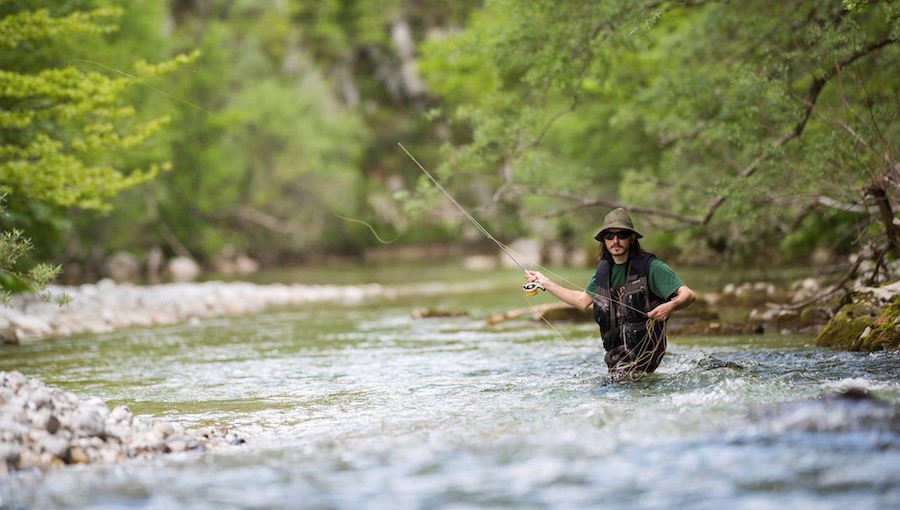 Combine your passion for fly fishing with a relaxing break at Kendov Dvorec, only a stone's throw from crystal clear rivers Idrijca and Kanomljica.
Read more ››
Creative, yet sophisticatedly simple cuisine – pure poetry.
Kendov Dvorec's chefs prepare dishes using traditional authentic recipes, from fresh ingredients sourced from local producers. Our house menus thus change with the seasons of the year. Žlikrofi (stuffed dumplings), bakalca (lamb sauce), bati (cooked bread), ajmoht (meat stew) and štruklji (rolled dumplings) are the specialities of the rediscovered local cuisine that reflects a centuries-old tradition and cooking skills of Idrija housewives.
Read more ››
Natural with natural, excellent with excellent.
At Kendov Dvorec great care is dedicated to the excellence and simplicity of tastes of house dishes that are perfectly complemented by premium wines of winegrowers from the Primorska region.
It is a real feast for all the senses to taste the selected wines from Kendov Dvorec's wine cellar, guided by our house sommelier or wine grower. Among them a special place is dedicated to Rebula Svetlik, premium white macerated wine from the Vipava Valley.
Read more ››