Chef Franci Pivk has been loyal to Kendov Dvorec for 28 years.                                                                                              
I AM MOST PLEASED WITH THE EMPTY PLATES
Helena Pregelj // Photos: Anne-Claire Héraud, Bojan Tavčar, Robert Zabukovec
Kind-hearted. Cheerful. Amusing. Forever young. Legend. With these words, the
 

closest colleagues describe Franci Pivk, the long-time head chef of Kendov Dvorec. Franci says he carries inventory number one, as he was the first to get a job at the hotel in Spodnja Idrija. "Even the kitchen equipment has become dated and we have replaced it, but I still insist," he said last year, when the kitchen of Kendov Dvorec underwent a complete renovation.

One would think that someone with such a long cooking career has always dreamed of a culinary profession. Franci didn't. He was thinking about the vet practice. He was interested in animals, plants, gardening. But in elementary school, he was advised to become a mechanic or a cook.

"Okay, I'll be a chef," Franci decided at the time, as he often helped his mother in the kitchen. "I'm not sorry I chose this profession," he says today. "If I had to decide again, I would become a chef again."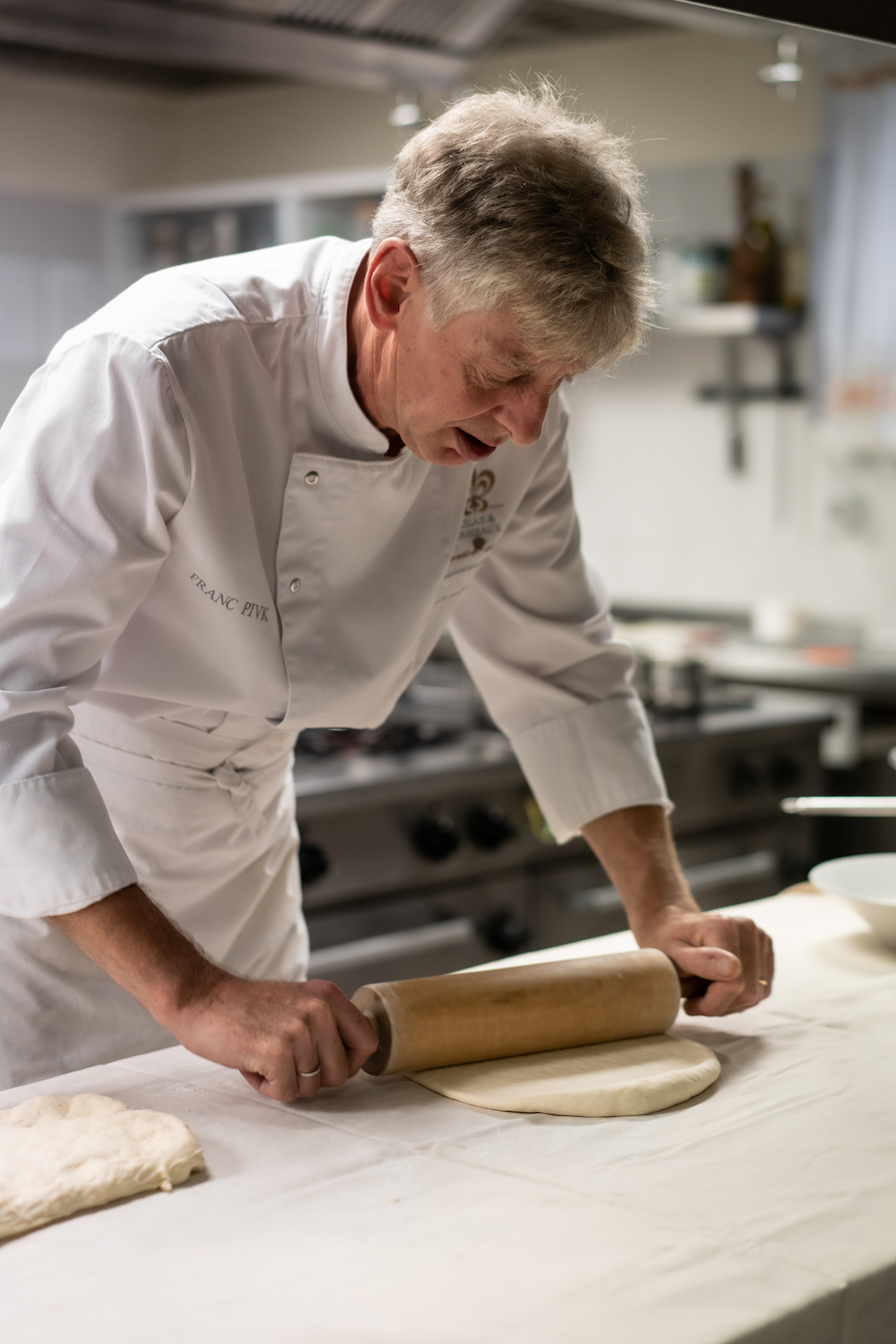 In 1994, when the former Kenda homestead opened its doors to guests, Franci became the head chef at a nicely renovated boutique hotel.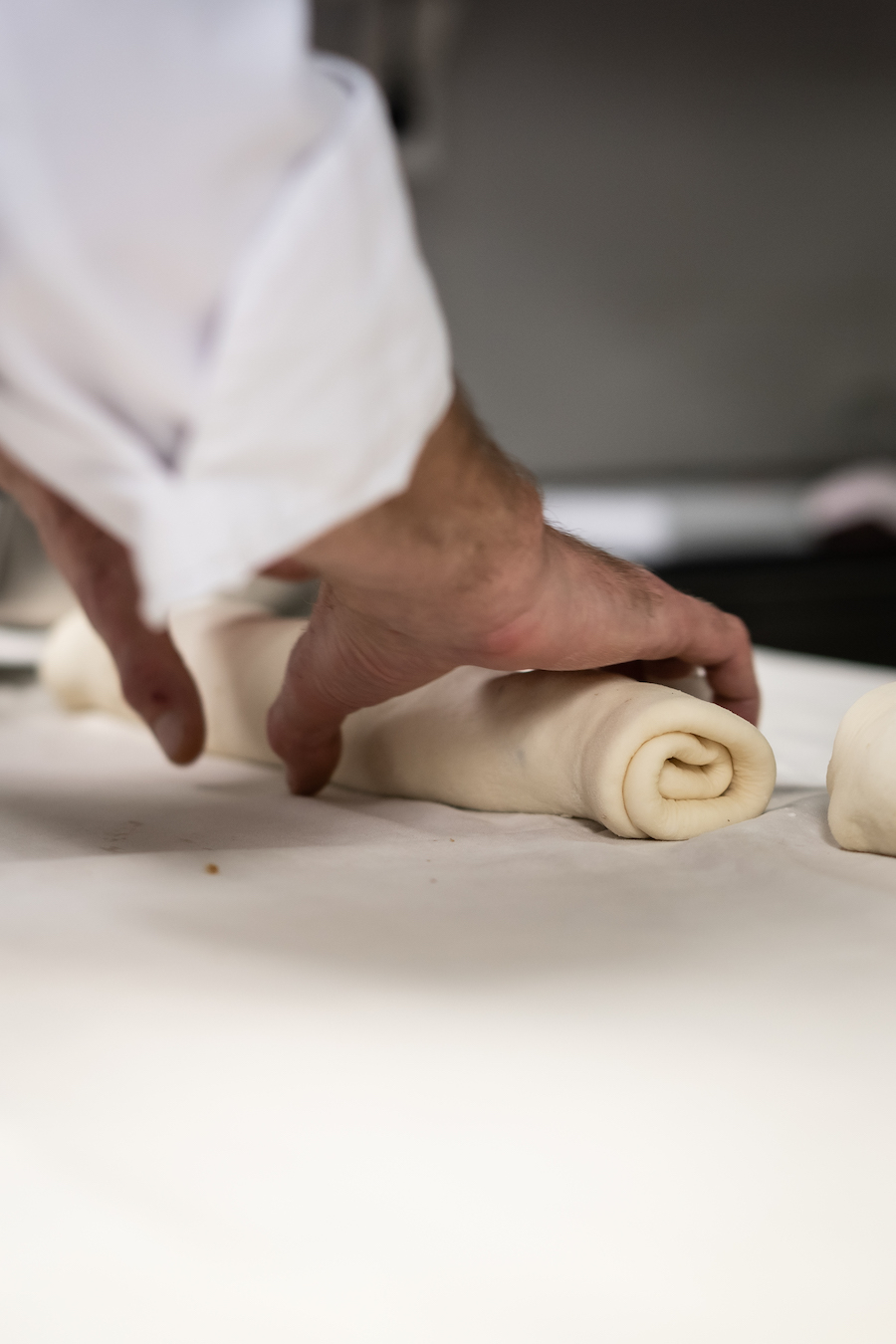 "As the first restaurant in Slovenia, we offered our guests slow food, which seemed quite unusual to me at the time. You might think I was used to full plates from the inns where I worked before. Here, in one evening, there were ten plates with a couple of dandelion leaves and a spoonful of spread on one, for example."
What guidelines did he follow in designing the culinary offer of Kendov Dvorec? From the very beginning, Franci has been preparing dishes that require a lot of manual skills and excellent ingredients. Most of the ingredients, like today, he found on the surrounding farms.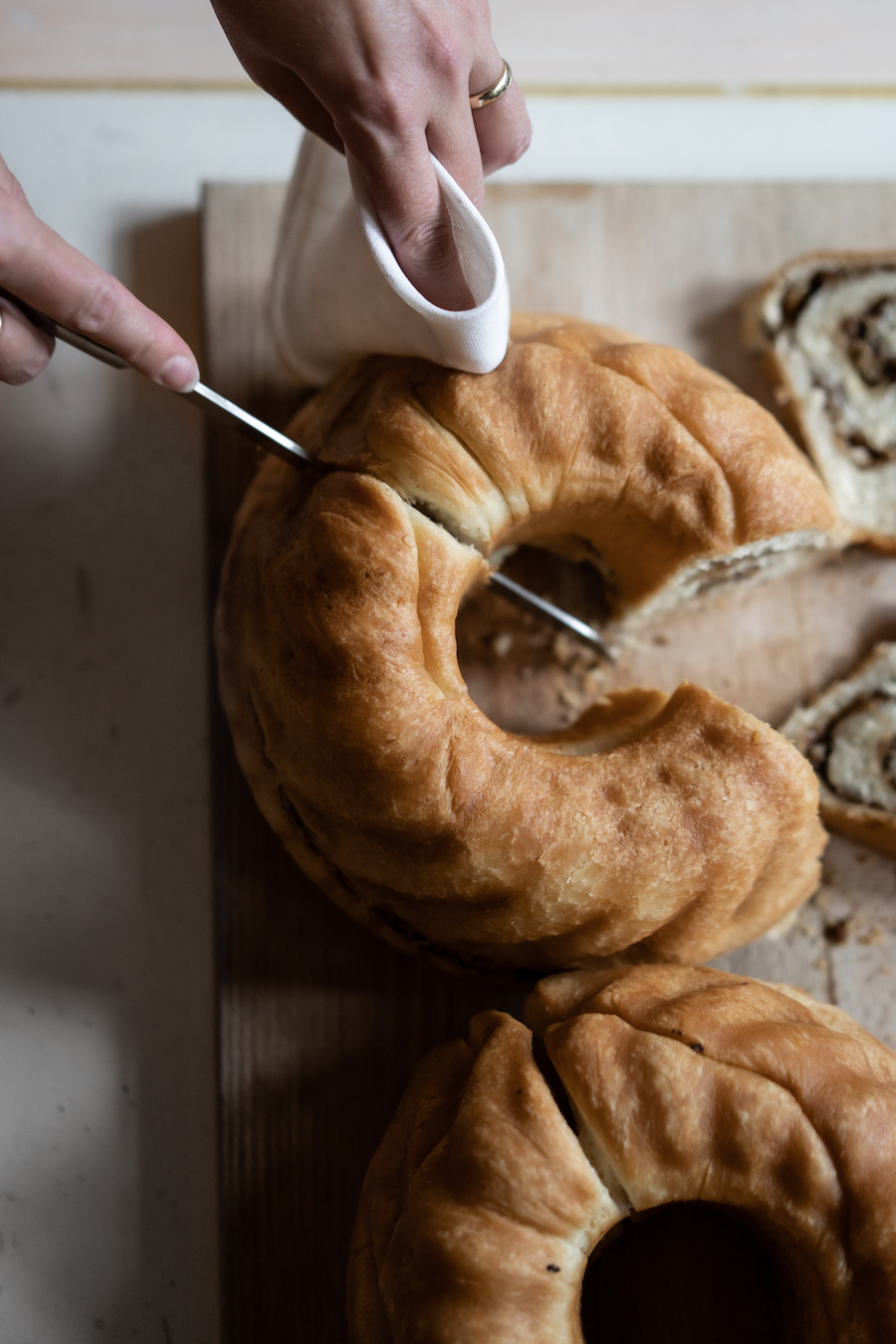 Many of the signature dishes have been prepared by Franci from the very beginning, such as polenta with cottage cheese, trout with 'married' polenta, traditional soups such as smukavc, potato or cabbage soup. Among the classic dishes of Kendov Dvorec are also 'bleki' pasta, potato and cottage cheese 'štruklji', roast lamb or rabbit.
"These are recipes that should be preserved to in the future. I see that guests from abroad are most satisfied with our home-made food." Asked what makes him happiest at work, Franci answers: "I am most satisfied when the service brings empty plates from the restaurant. And when the guests who have already been to Kendov Dvorec visit us again."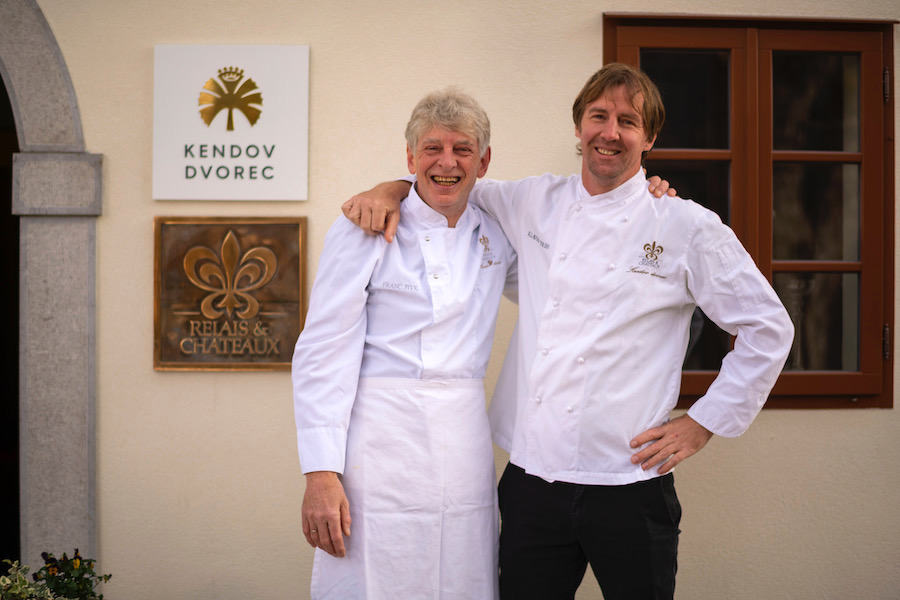 Throughout the years of Franci's work, Kendov Dvorec has been visited by guests from all over the world.
"I remember the Japanese prince and princess, the sheikhs from Saudi Arabia and the Japanese vinegar and wine producer, who was already so old that he  felt asleep several times during dinner," laughs Franci.
Kendov Dvorec was often visited by Slovenian politicians, prime ministers and many ministers. All the guests are close to his heart, as they are mostly very friendly, especially the Americans, who show a lot of interest for our food and cooking.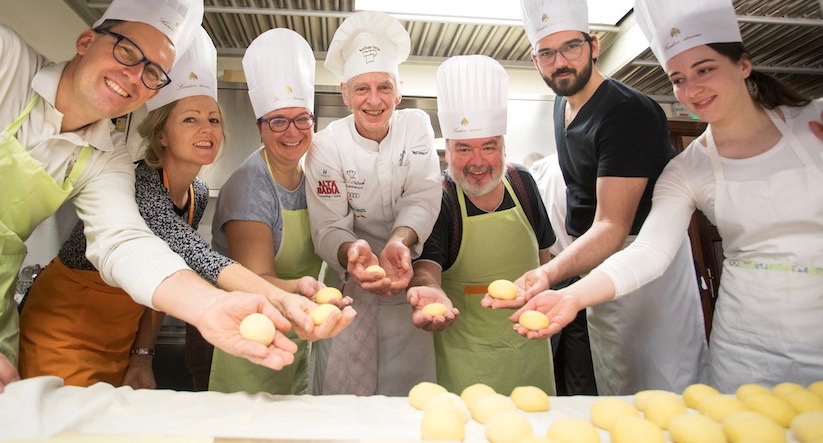 Franci is pleased that Kendov Dvorec is one of the two Slovenian members of Relais & Châteaux and the recipient of a Michelin plate. He is proud that in 2002 he won the flattering title of "Slovenian Chef of the Year". At the competition, which he participated in together with his colleague, chef Klavdij Pirih, he convinced the committee with a Slovenian plate. The following year, he himself participated in the competition committee, which then unfortunately died down.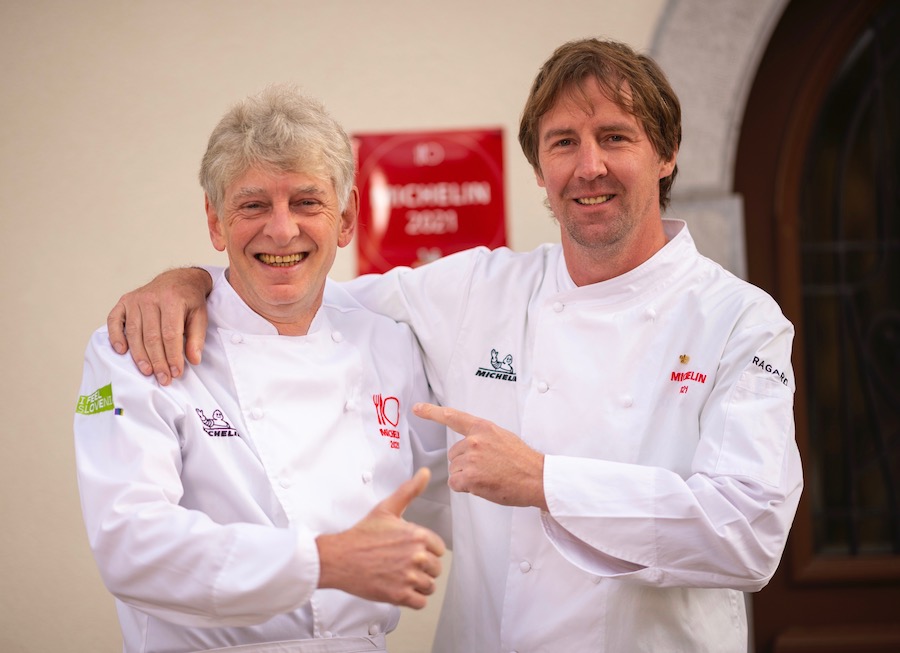 Franci Pivk is entering a new era this year. He'll still be happy to cook at Kendov Dvorec. At the same time, he will spend more time on everything that makes him happy in life: cycling, his wife, family and two very interesting hobbies. In his free time, he is a modeller and collector of vinyl records.
"I was impressed by my brother for both. To date, I have assembled seven wooden ships. Lately I've been assembling planes, a lookout tower, whole dioramas. This hobby calms me down and fills me with energy. I also have a collection of old records, about seven hundred. I pay a lot of attention to them, I clean and listen to them regularly, I prefer older music, rock or jazz. In addition to the records, I have four gramophones, fifty years old and older. I fixed them and they work like new. "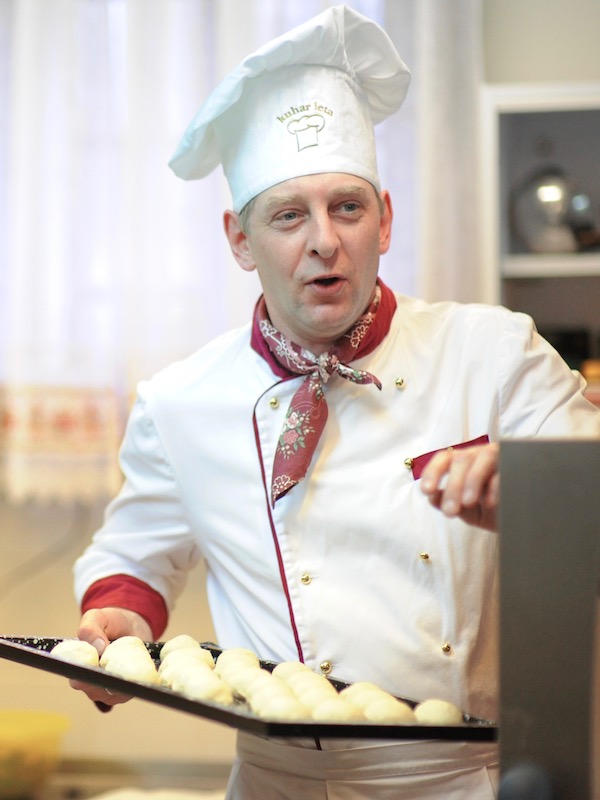 Text: Helena Pregelj
Photos: Anne-Claire Héraud, Bojan Tavčar, Robert Zabukovec