CUISINE
KENDOV DVOREC'S CUISINE
Creative, yet sophisticatedly simple.
Enjoy an unique dining experience with authentic dishes, prepared by the Kendov Dvorec's chefs. Our cuisine takes you on a journey through the flavours of the local area with rich culinary tradition and excellent fresh ingredients sourced from local producers. Žlikrofi (stuffed dumplings), Bakalca (lamb sauce), Bati (cooked bread), Štruklji (rolled dumplings) are the specialities of the rediscovered Idrija cuisine that reflects a centuries-old tradition and cooking skills of our grandmothers.
AUTHENTIC FLAVOURS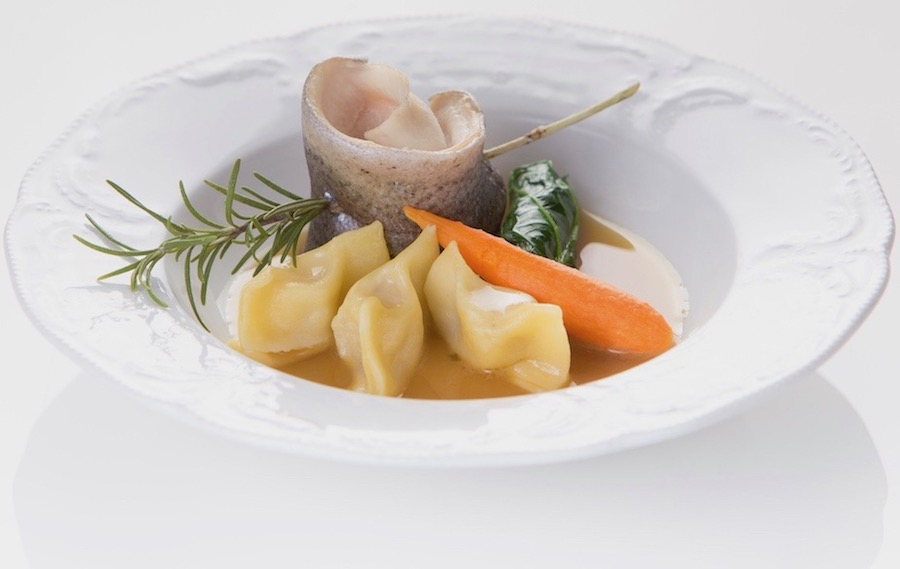 RESTAURANT WEEK
Kendov Dvorec, March 29 – April 7, 2019
DAVID'S MENU
Trout from Trebuščica River with cottage cheese from Poljanska Valley and baby beet greens
•
Hand made ravioli with wild garlic filling and wild asparagus puree
•
Veal and leek dumpling
•
Elderflower parfait
KATARINA'S MENU
Trout from Trebuščica River with cottage cheese from Poljanska Valley and baby beet greens
•
'Bleki' pasta with dandelion leaves and cheese curds
•
Trout with 'Žlikrofi' in a vegetable and potato peels soup
•
Kenda's cake with apples and spruce buds
PREMIUM WINES
Natural with natural, excellent with excellent.
At Kendov Dvorec great care is dedicated to the excellence and simplicity of tastes of house dishes that are perfectly complemented by premium wines of winegrowers from the Primorska region. It is a real feast for all the senses to taste the selected wines from Kendov Dvorec's wine cellar, guided by our sommelier or wine grower. Among them a special place is dedicated to Rebula Svetlik, premium white macerated wine from the Vipava Valley.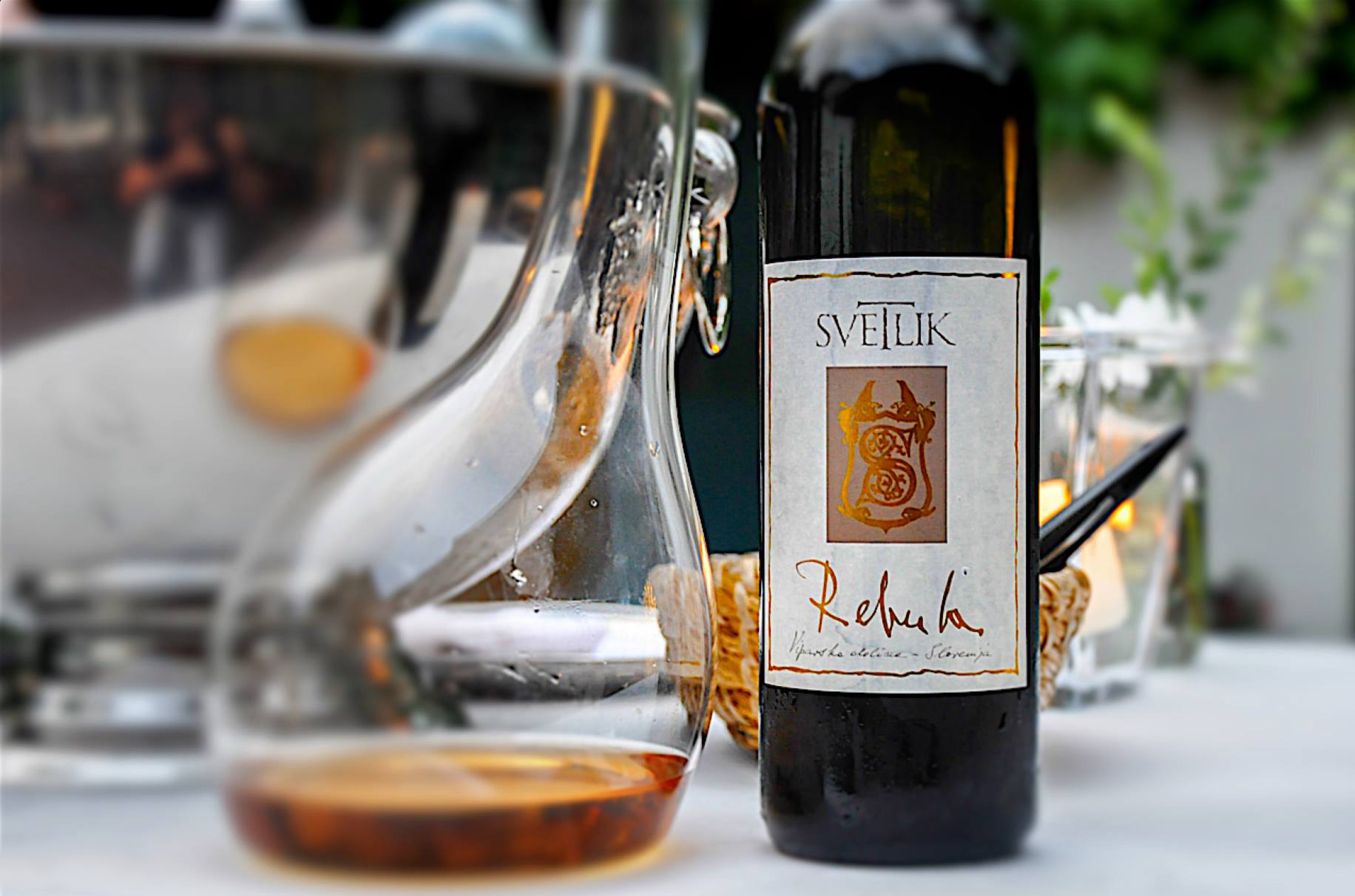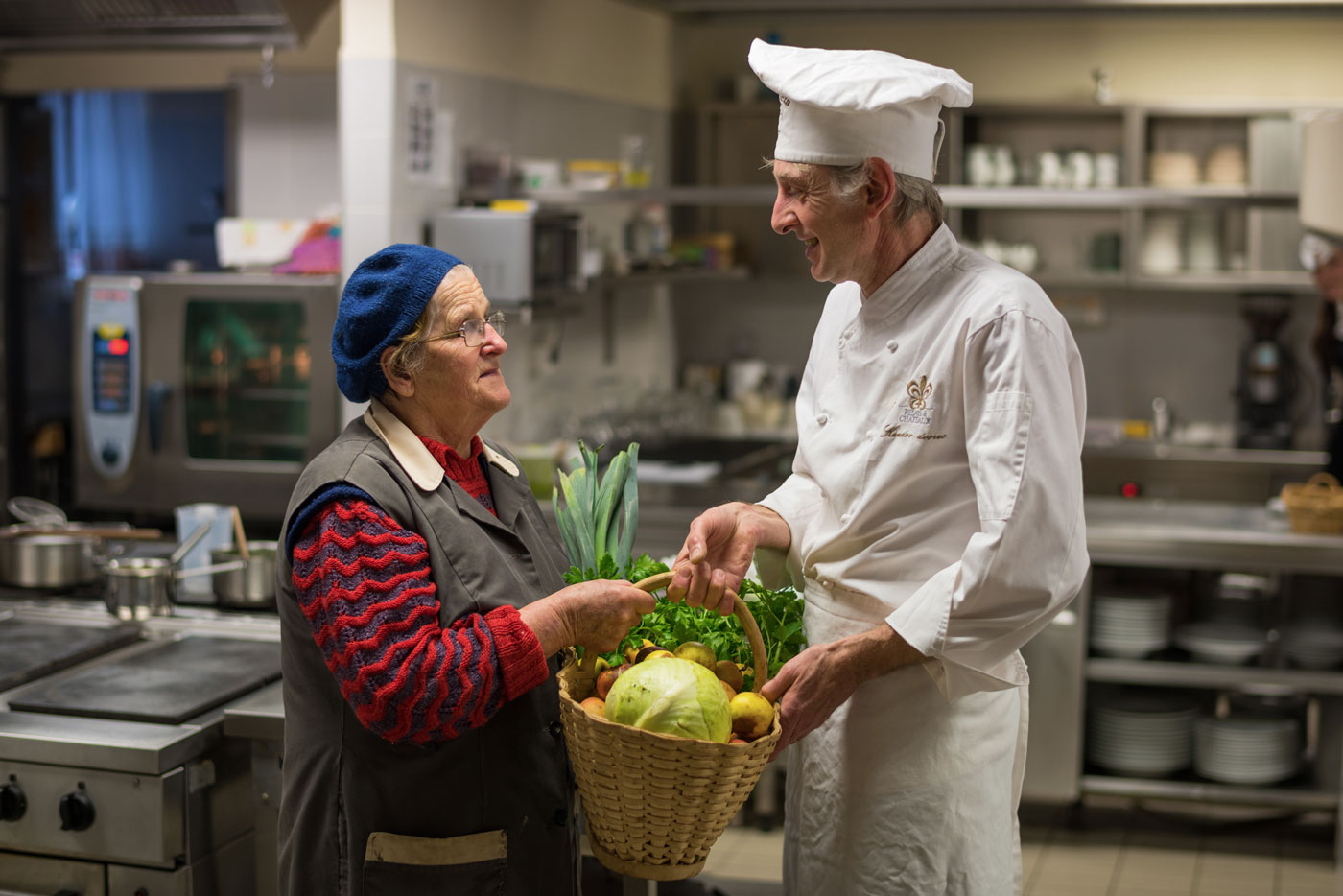 FROM THE NATURE
Fresh from the countryside.
Ingredients of our dishes originate from the nearby area. Potatoes, beetroot, cabbage, turnip, kale and carrots grow in the gardens in the nearby hilly village of Ledine. Fresh cottage cheese comes from the Poljanska Valley, meat from the Idrija and Cerkno areas and trout from the crystal clear Trebušica river. Apples for our homemade strudel are picked in our garden in front of Kendov Dvorec. We offer our guests the best nature that surrounds Kendov dvorec has to offer.
CHEFS
Rediscovering the traditional Idrija cuisine.
The chefs at Kendov Dvorec prepare traditional dishes based on the rich Idrija culinary heritage. With a contemporary touch, requiring specific manual skills and experience the rediscovered authentic dishes become true culinary masterpieces.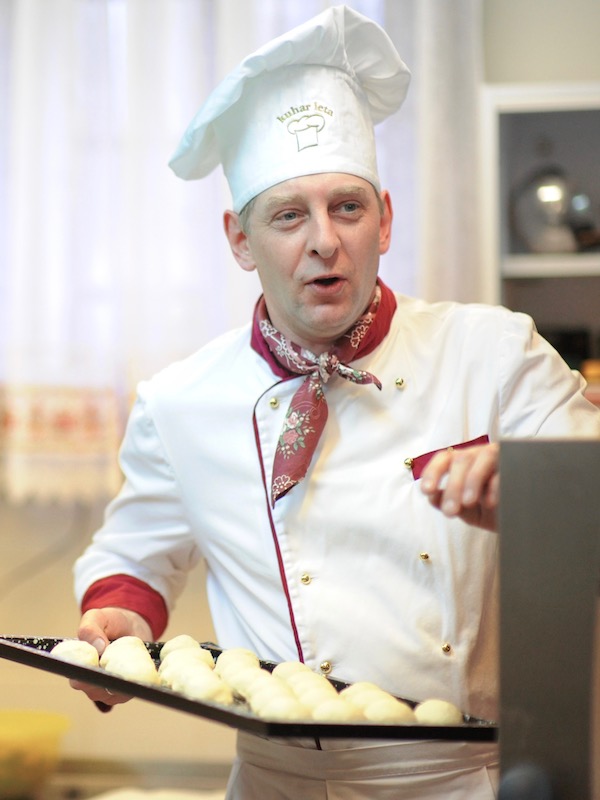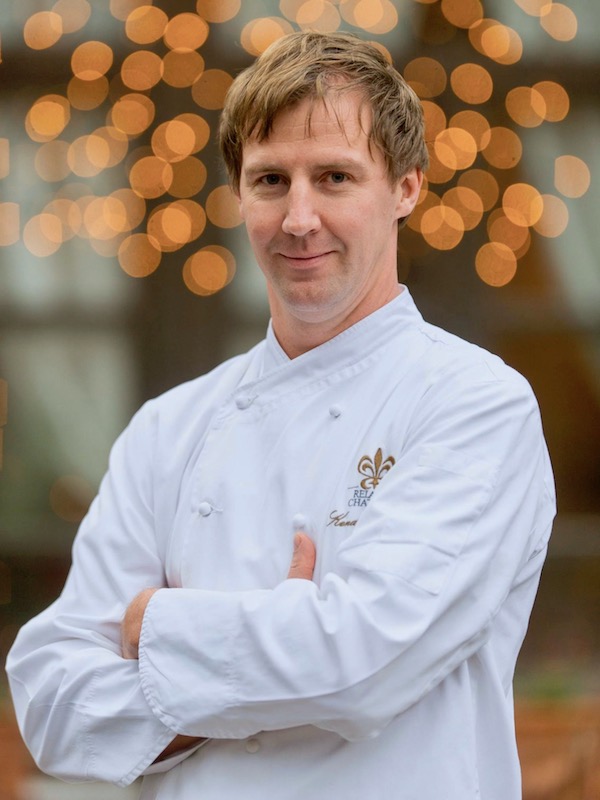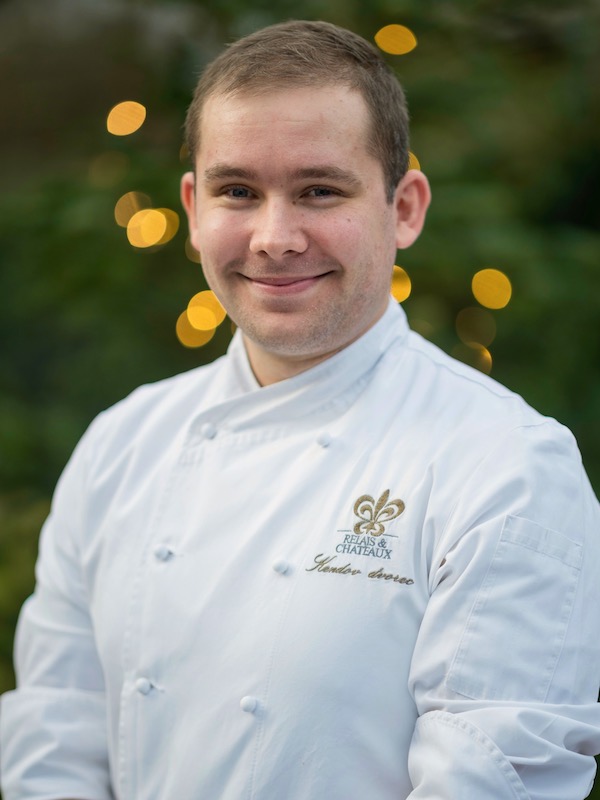 COOKING EXPERIENCE
Learn how to prepare local specialities.
Kendov dvorec's chefs are pleased to share their knowledge and skills with children and adults. Under their guidance you can learn to prepare traditional local dishes, such as žlikrofi, štruklji, potica or different types of bread.