CUISINE
KENDOV DVOREC'S CUISINE
Kendov Dvorec's cuisine – creative, yet sophisticatedly simple.
Enjoy an unique dining experience with authentic dishes, prepared by the Kendov Dvorec's chefs. Our cuisine takes you on a journey through the flavours of the local area with rich culinary tradition and excellent fresh ingredients sourced from local producers. Žlikrofi, bakalca, bati, štruklji are the specialities of the rediscovered Idrija cuisine that reflects a centuries-old tradition and cooking skills of our grandmothers.
RESTAURANT OPENING HOURS

Monday – Sunday: 19:00 – 22:00 (last order at 21:00)
Dinner is available by prior reservation by phone: +386 5 37 25 100 or email: info@kendov-dvorec.com.
AUTHENTIC FLAVOURS
MICHELIN PLATE
MICHELIN RECOMMENDS KENDOV DVOREC
At Kendov Dvorec with chefs Klavdij Pirih and Franci Pivk we are proud to be awarded a Michelin plate 2020 and a Michelin plate 2021.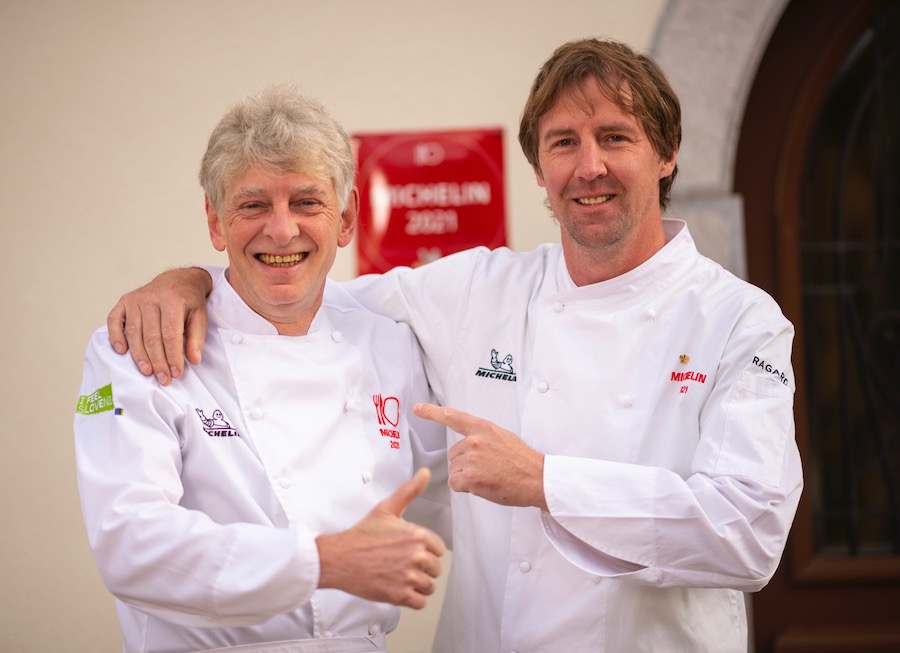 Michelin Guide's point of view about Kendov Dvorec: "History flows through Idrija in the same way as its many fast-flowing and unstoppable streams and rivers. The name of the town brings to mind mercury, Napoleon, lace and, last but not least, this renowned restaurant which has been a reference in Slovenia for decades thanks to its fine cuisine. The homespun, rural charm creates a warm welcoming atmosphere, while the delicious cuisine is made from locally sourced produce, nearly all of which is organic."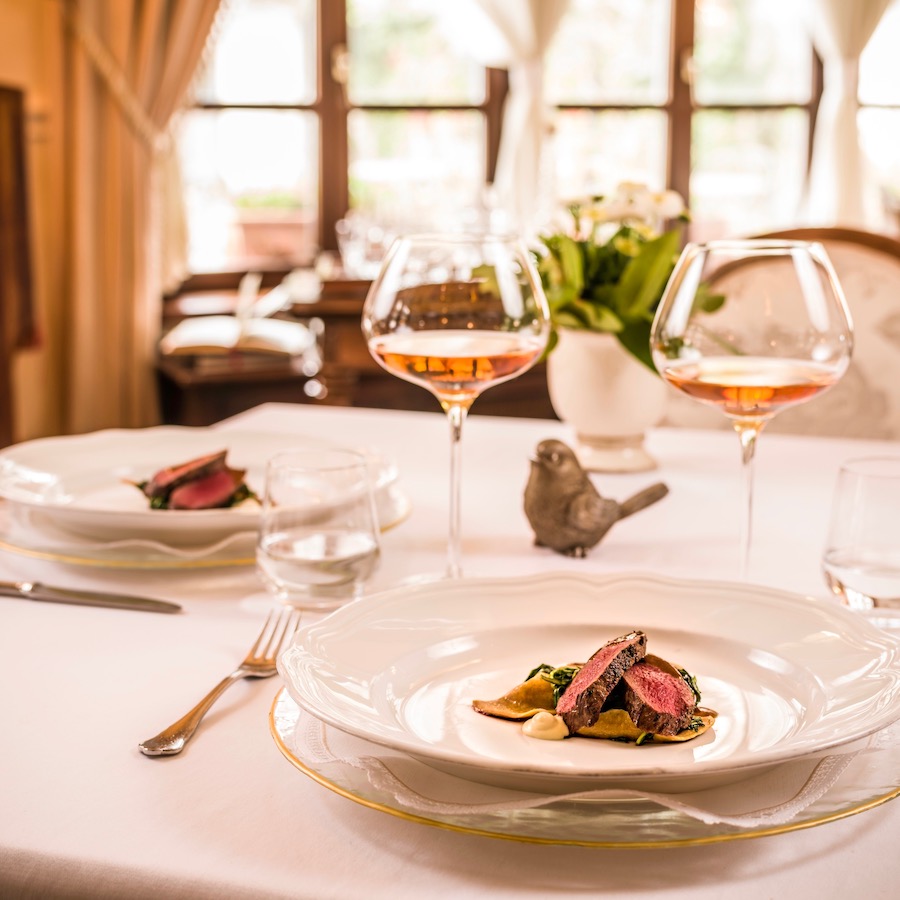 CHEFS
Rediscovering the traditional Idrija cuisine.
The chefs at Kendov Dvorec prepare traditional dishes based on the rich Idrija culinary heritage. With a contemporary touch, requiring specific manual skills and experience the rediscovered authentic dishes become true culinary masterpieces.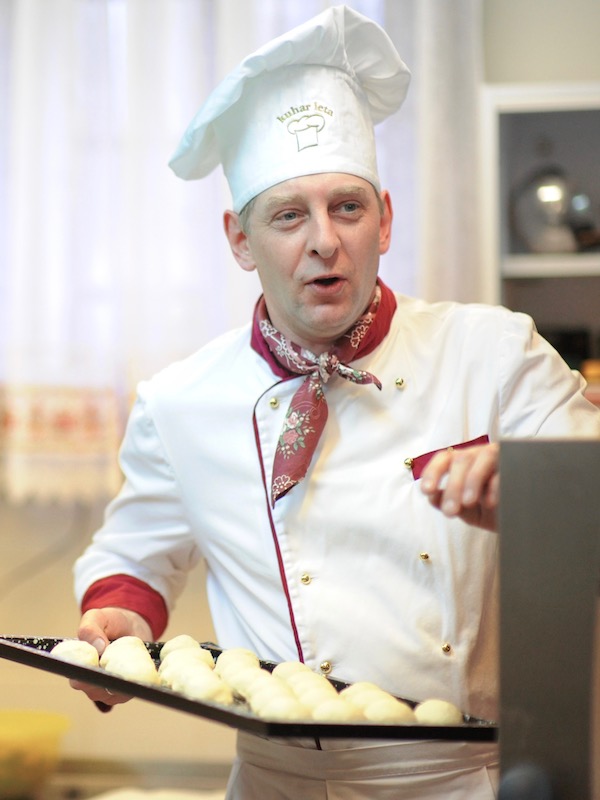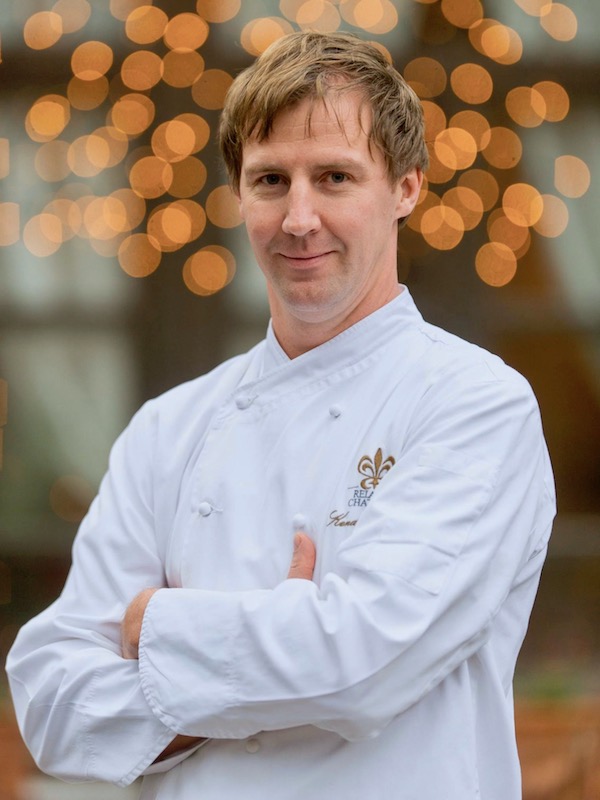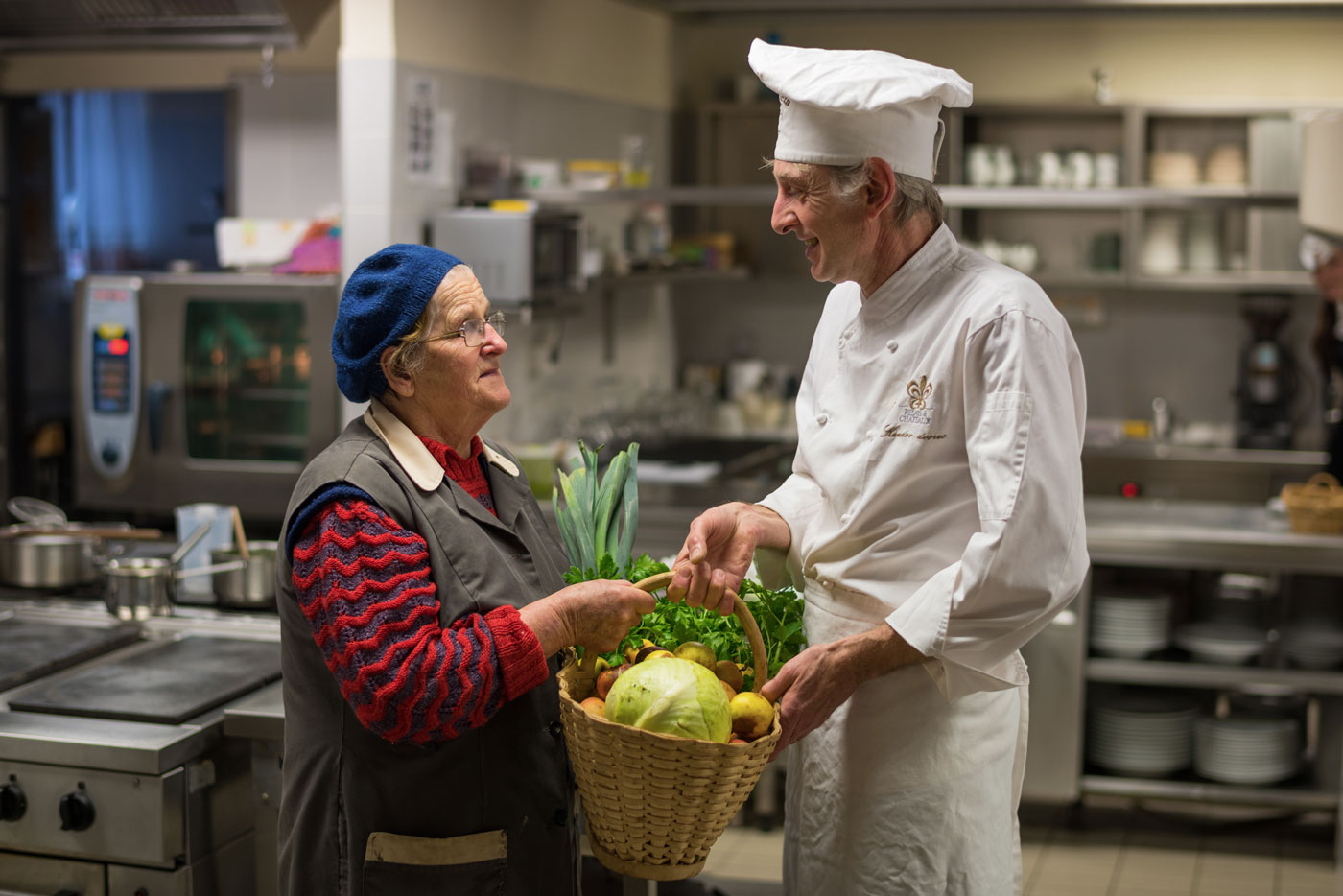 FROM THE NATURE
Fresh from the countryside.
Ingredients of our dishes originate from the nearby area. Potatoes, beetroot, cabbage, turnip, kale and carrots grow in the gardens in the nearby hilly village of Ledine. Fresh cottage cheese comes from the Poljanska Valley, meat from the Idrija and Cerkno areas and trout from the crystal clear Trebušica river. Apples for our homemade strudel are picked in our garden in front of Kendov Dvorec. We offer our guests the best nature that surrounds Kendov dvorec has to offer.
PREMIUM WINES
Natural with natural, excellent with excellent.
At Kendov Dvorec great care is dedicated to the excellence and simplicity of tastes of house dishes that are perfectly complemented by premium wines of winegrowers from the Primorska region. It is a real feast for all the senses to taste the selected wines from Kendov Dvorec's wine cellar, guided by our sommelier or wine grower.