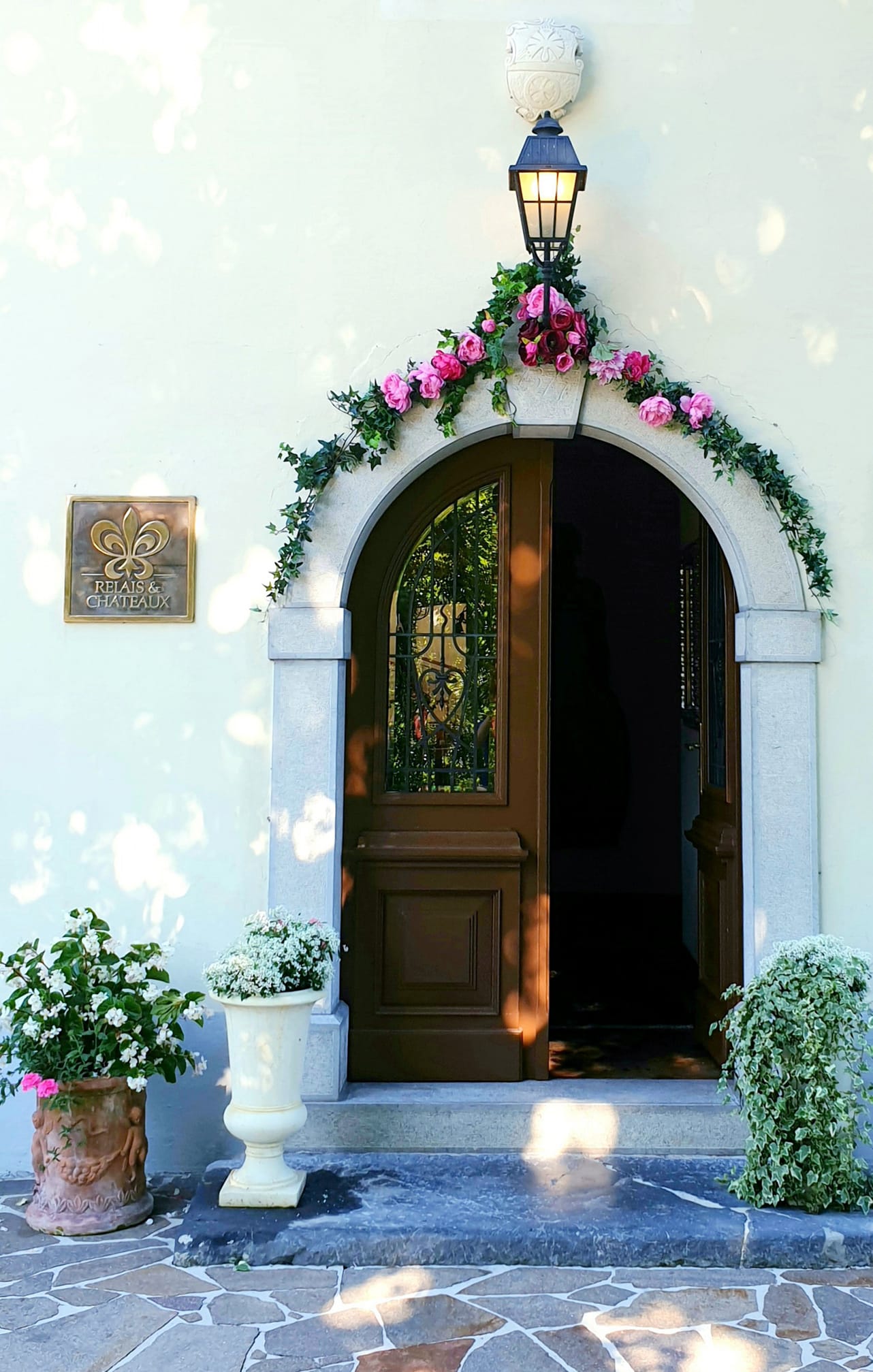 Enter the house where time runs slowly, in a pace that people seem to have already forgotten. Kendov Dvorec is a homely place of tranquillity. Once you step over its threshold, time becomes irrelevant. The serenity of the house, the scent of the past, works of art, culinary perfection accompanied by premium wines will fill you with unforgettable warmth that will linger in your heart.
KENDOV DVOREC
A countryside manor, revived in the spirit of times past.
The story of Kendov Dvorec goes back to 1377, when the first landowners managed a farm above the Idrijca river valley. In the centuries-old village of Spodnja Idrija, which has developed quietly since 1156, sheltered by the pilgrimage Church of Mary on the Rock, the strong and renowned Kenda family successfully promoted the economic and cultural progress of the region. The magnificent building of the former Kenda homestead has been renovated and revived in the spirit of times past. With pride and respect, we are committed to preserving the rich tradition of our local environment.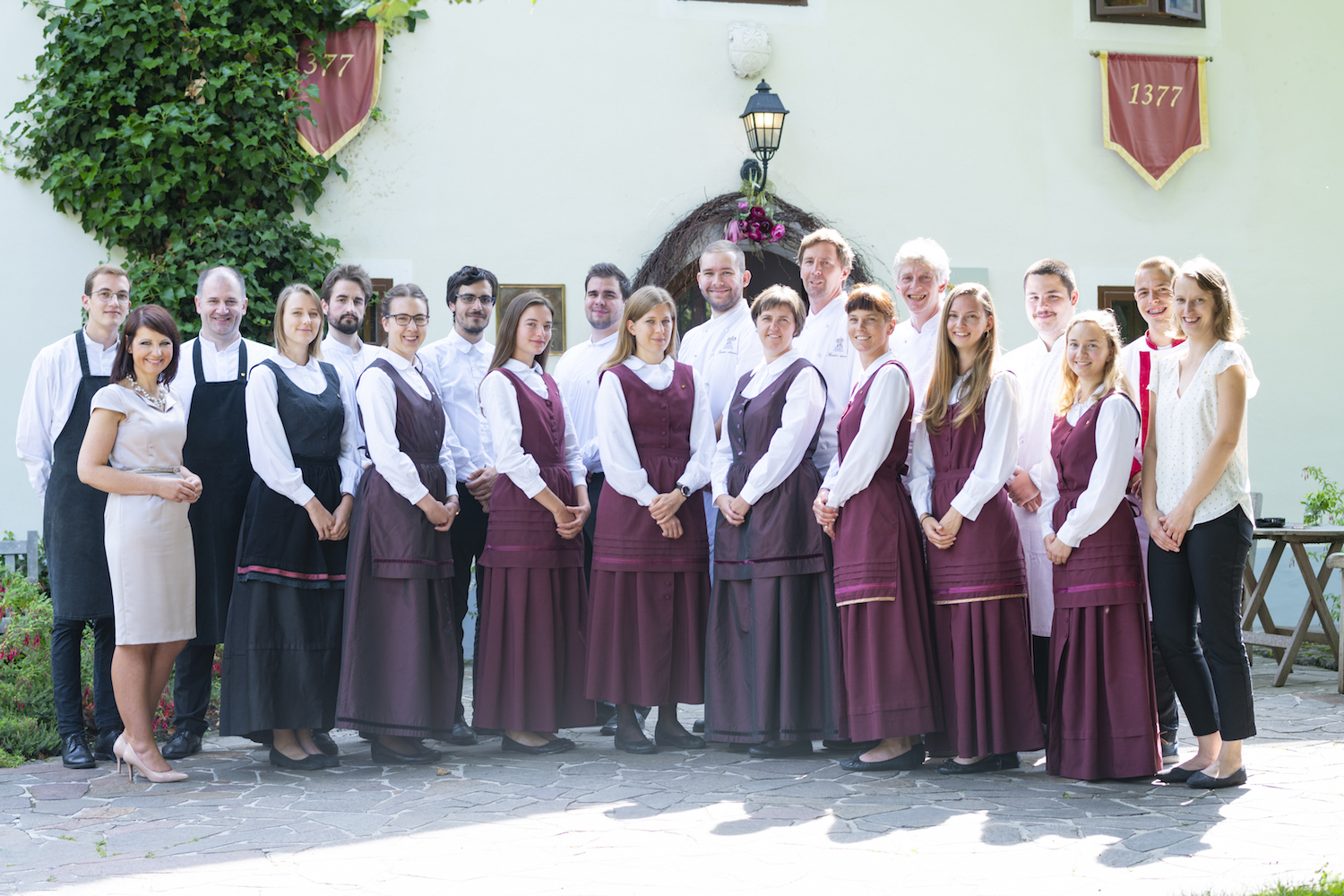 Discover Kendov dvorec
Welcome to a countryside manor, your home away from home.
The rooms of Kendov Dvorec are all named after the former members of the Kenda family. They are furnished with handmade antique furniture from the 19th century.
Read more ››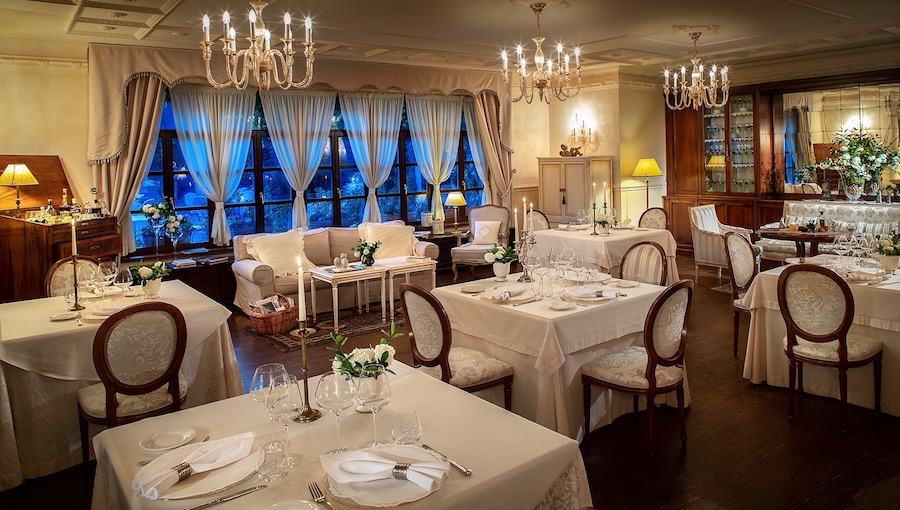 The ground-floor premises of Kendov Dvorec are dedicated to fine dining, relaxation, banquets, wedding receptions, celebrations and business meetings.
Read more ››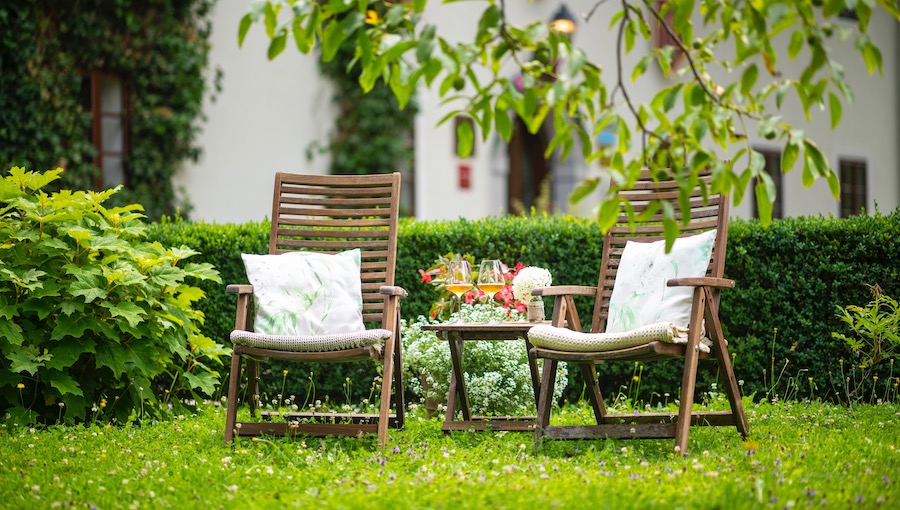 Lawned garden with century-old apple trees, paved Hana's Garden and smaller  Matevž's Garden offer pleasant relaxation in the midst of unspoilt nature.
Read more ››