Kendov Dvorec participates in Cocktail Trophy Competition 2021, organised by Relais & Châteaux with a sustainable cocktail Secret garden.      
Secret garden
Text: Helena Pregelj Tušar
Photos: Tadeja Pavšič, Helena Pregelj Tušar
At Kendov Dvorec, guests meet the rich local tradition at every step. In a countryside house that was once Kenda family's homestead, tradition is also reflected in the cuisine and selection of drinks. In accordance with the vision of Relais & Châteaux, we offer our guests the best that nature and the surrounding area have to offer.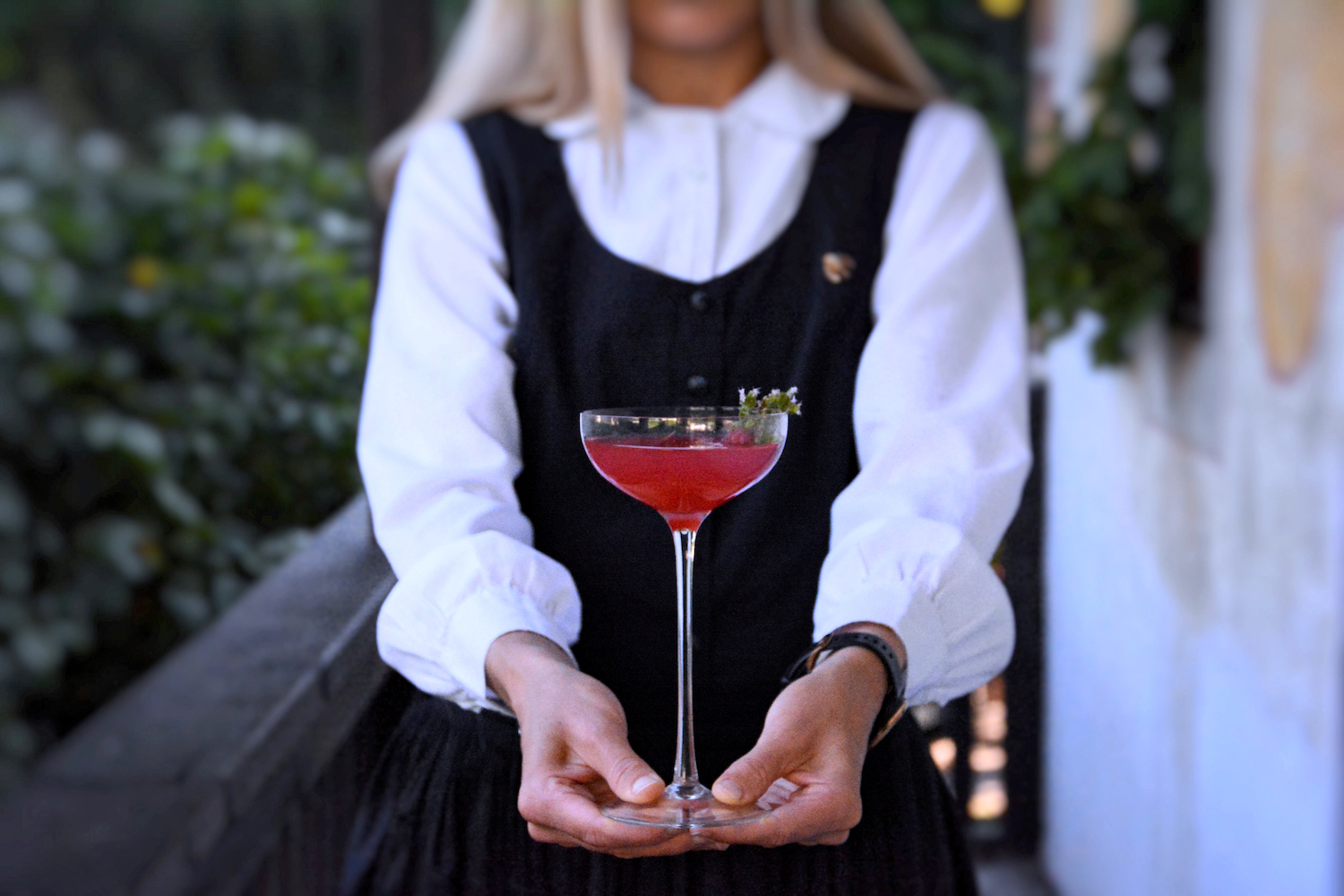 "We found the inspiration for the Secret garden cocktail in the middle of the beautiful garden that surrounds Kendov Dvorec. We have carefully selected ingredients that are familiar to us and available at our fingertips. Despite their simplicity, they combine into an original cocktail that impresses with its exceptional freshness, aroma and rustic taste," Tadeja Pavšič, the author of the Secret garden cocktail explains.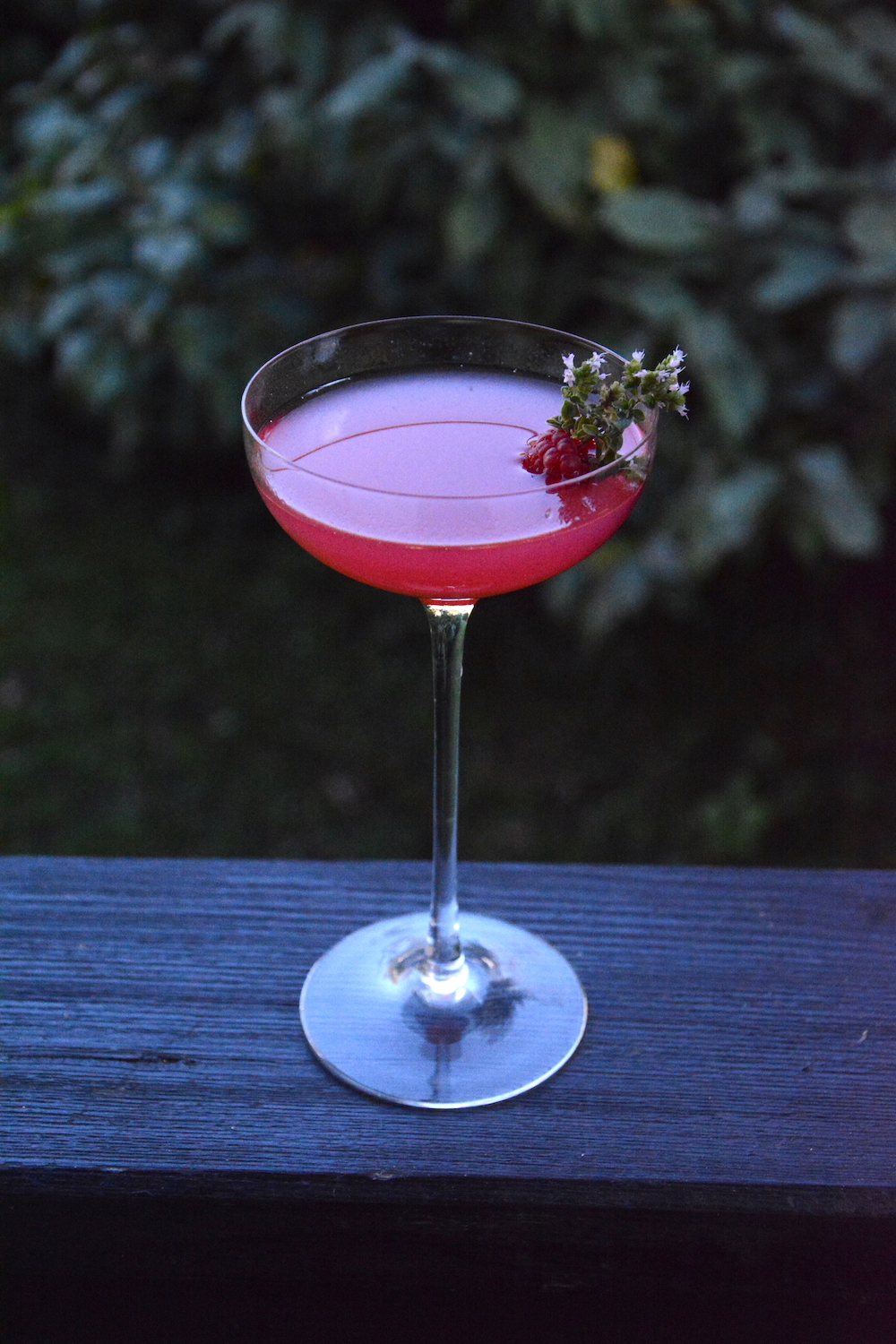 Five ingredients of the Secret garden cocktail: 
Kendov Dvorec's apple juice – Just as the Kenda family once rejoiced when autumn came, today's staff of Kendov Dvorec is looking forward to the time when apples are ripening in the garden. We pick the apples and make our own apple juice which we serve at breakfast every morning. We included it in the cocktail because of its excellent taste and healing effects, especially for the heart. An apple a day is known to keep the doctor away!
Thyme – In Slovenia, we trust the power of healing herbs. We prepare herbal teas and other beverages from many meadow, forest and garden herbs. Thyme, with the Slovenian name "materina dušica", meaning "mother's soul" has a beneficial effect on the respiratory system. It adds herbal flavour, exceptional aroma and beautiful natural decoration to the cocktail Secret garden.
Floral honey – If we had to choose the ingredient that best represents Slovenia, it would definitely be honey. Slovenia is a land of honey and even World Bee Day, May 20, was declared at the initiative of Slovenia, as a Slovene, a pioneer of modern apiculture Anton Janša, was born on that day.
Honey has many proven healing effects, gives energy and soothes at the same time. For the Secret garden cocktail, we chose floral honey with a mild taste, which is produced by the head chef of Kendov Dvorec, Klavdij Pirih, in his apiary in the Cerkljansko region together with his father.
Raspberries – In the hilly parts of Slovenia, where there are not many fruit trees, people have always picked raspberries in forest clearings and prepared fruit juices and jams for the winter months. We used raspberries from the nearby forest, which add a great colour, freshness and many nutrients and healing substances to the Secret garden cocktail.
Gin Monkey 47 – A very unusual gin from the Black Forest perfectly rounds off the cocktail Secret garden. The 47 comes from the number of botanicals that go into this unique gin, like indispensable juniper berries, angelica, sage, nutmeg, acacia flower; and the fact it's bottled at a healthy 47%. 
Na zdravje! Cheers!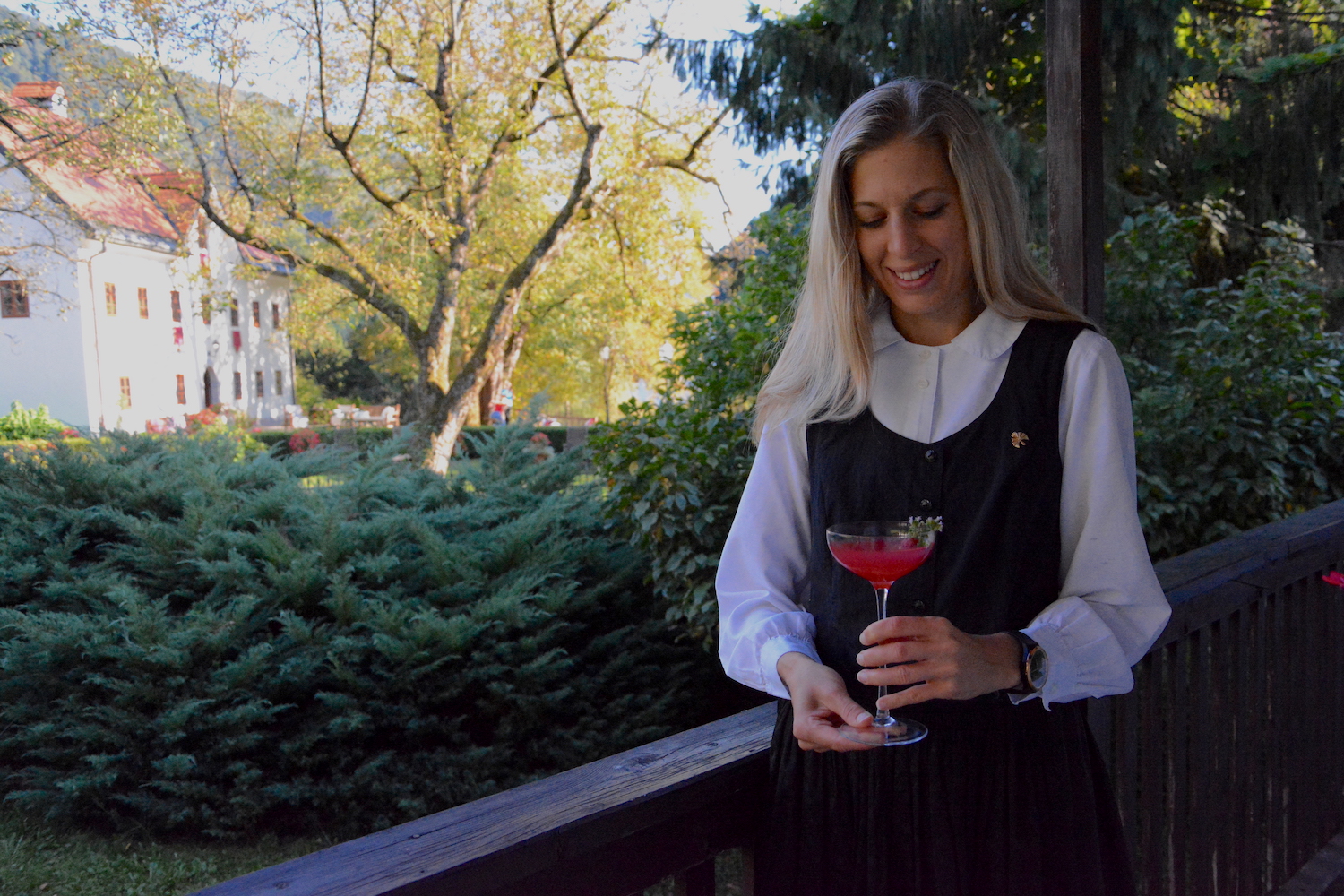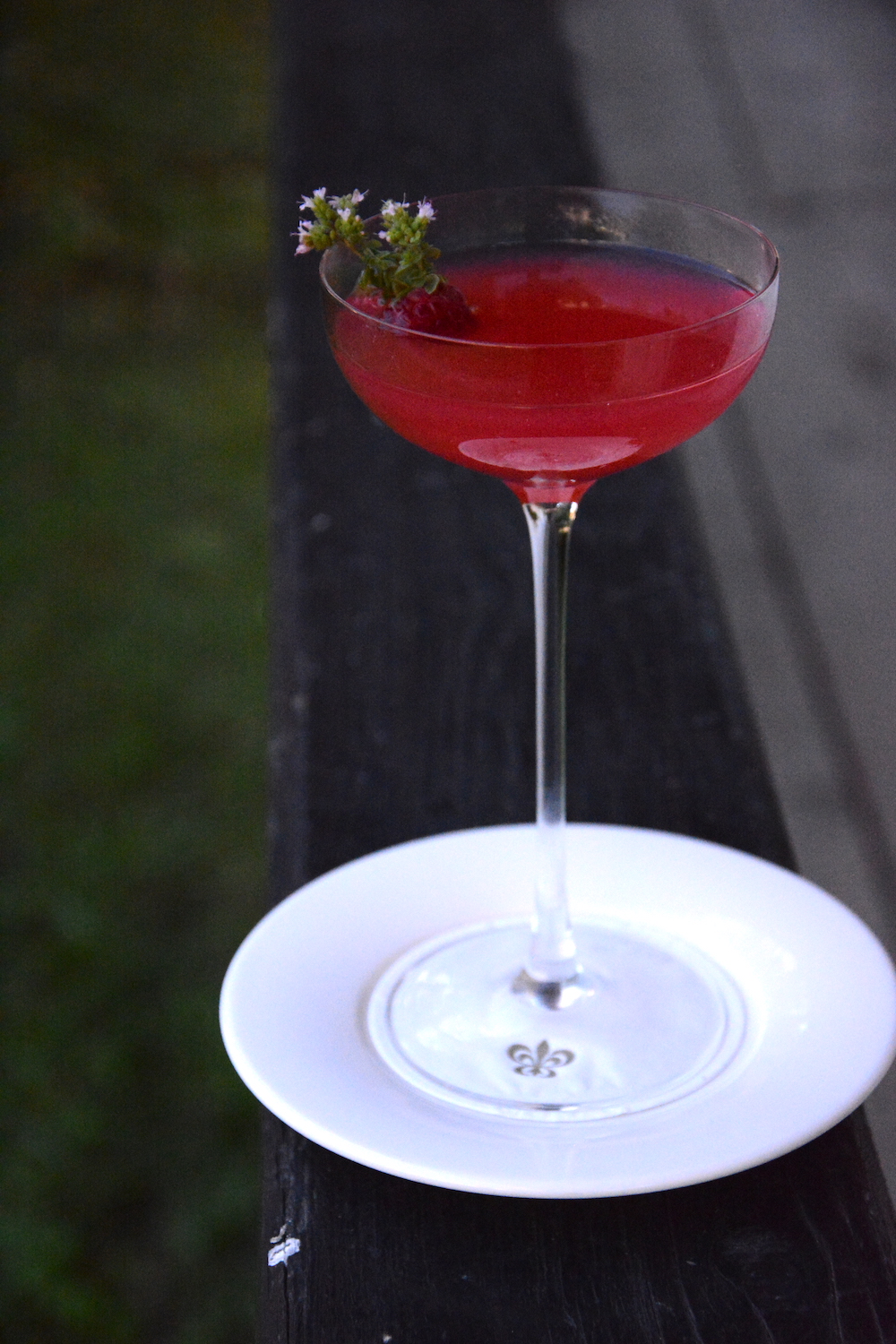 Kendov Dvorec participates with this brand new cocktail in Cocktail Trophy Competition 2021, organised by Relais & Châteaux. Each year, Relais & Châteaux rewards a handful of Members from all over the world for their commitment, their know-how and their passion. Relais & Châteaux highlights the commitment of men and women who protect, bring to life and enhance the richness and diversity of our planet and its ingredients, such as Relais & Châteaux properties and our local producers, farmers, beekeepers… in order to engage in a sustainable art of living. That is why the theme of this competition is: "A sustainable cocktail for an inclusive world".