Hana's Meeting Room
The most spacious meeting room in Kendov Dvorec, once Kenda's stables, is now an elegantly decorated hall, dedicated to celebration parties, wedding celebrations and dining. Hana's Meeting Room also hosts business meetings, presentations, training courses and cultural events.
Hana's Meeting Room can accommodate:
Reception: 100 guests
Banquet seating: 100 guests
Theatre seating: 80–100 guests
Boardroom seating: 28 guests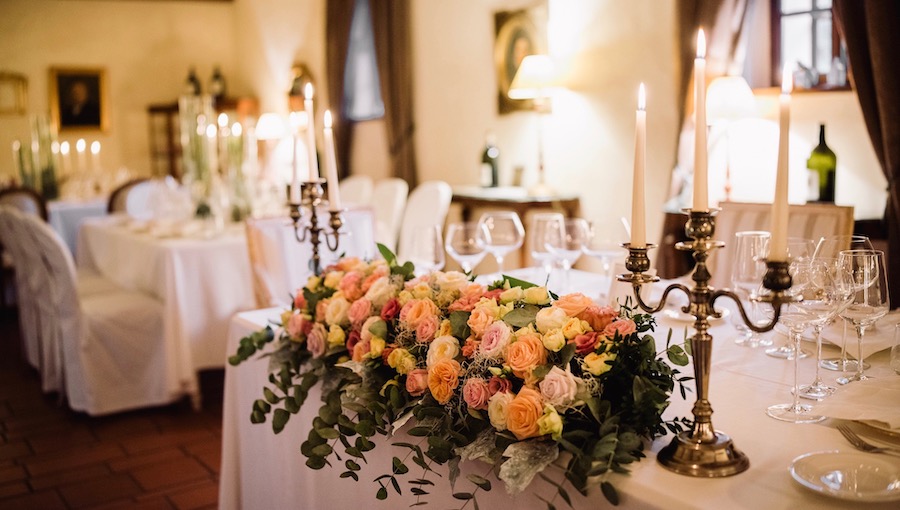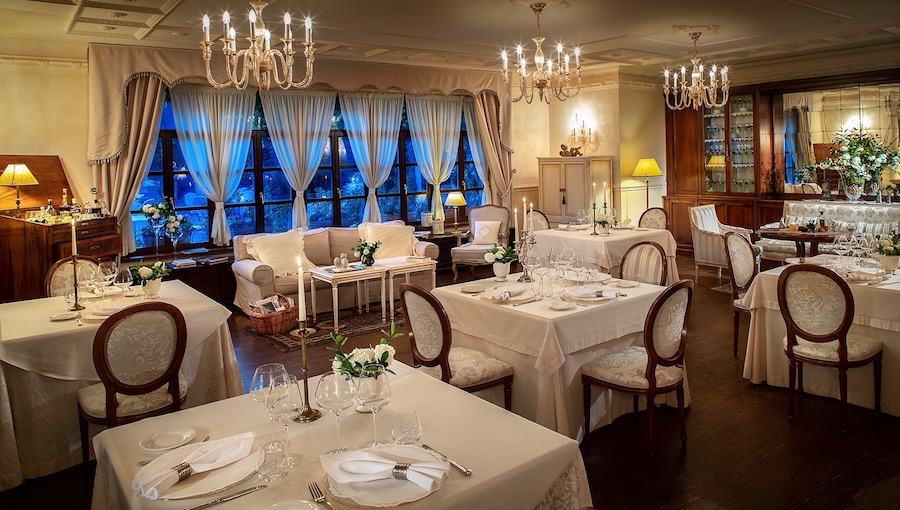 Jakob's Meeting Room
From this bright meeting room, a view opens up of the flower garden and fruit trees. At evenings we offer you a wine tasting and dining experiences. The meeting room is also dedicated to wedding ceremonials, business meetings as well as social events.
Jakob's Meeting Room can accommodate:
Reception: 60 guests
Theatre seating: 50 guests
U shape seating: 24 guests
Banquet seating: 60 guests
'Hiša' – The House
A fireplace with inglenook and a shrine in 'Hiša' Meeting Room give the atmosphere of a cosy home. The most authentically decorated space reminds us of the local tradition. This room was once the most important space in a homestead, where the family gathered for meals. Perhaps this is the reason why our guests enjoy so much freshly baked bread or homemade brandy right here.
The 'Hiša' Meeting Room accommodates:
Reception: 30 guests
Boardroom seating: 16 guests
Banquet seating: 20 guests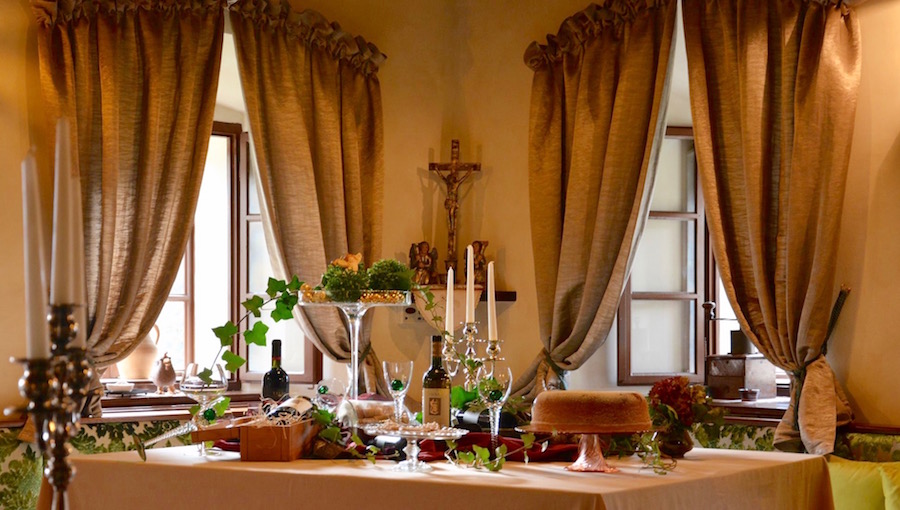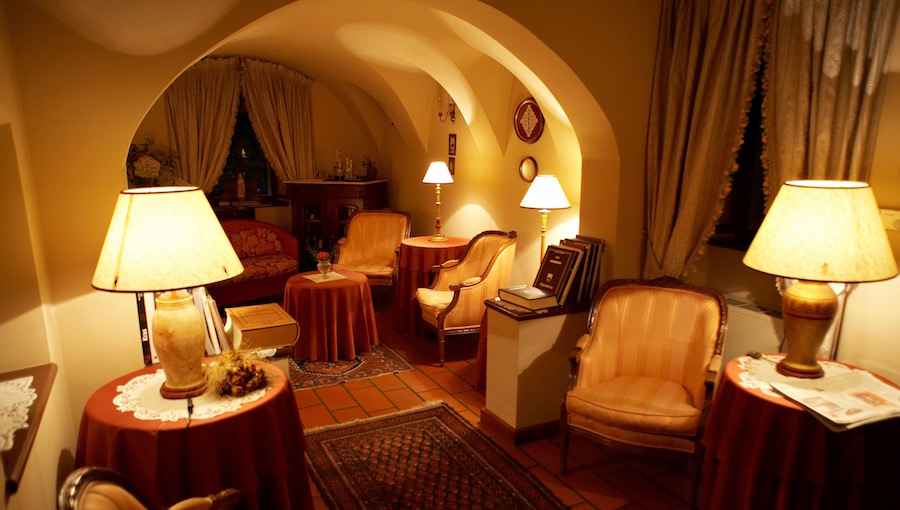 Black Kitchen
This vaulted space where an open-hearth kitchen used to be is a remnant of our ancestors' heritage. In the past, this room was filled with aromas from cooking pots, whereas today its tranquil atmosphere invites you to sit by the fireplace, enjoy our homemade cookies or rolled dumplings, taste our house brandies and wines or relax with a book or newspaper in your hands.
'Kamrca'
Kamrca is a cosy nook for couples or those guests who prefer a little privacy. A view of the pilgrimage Church of Mary on the Rock, which opens up through the window, is particularly nice in the evening when the belfry is illuminated. Kamrca is a local word that was once used to describe a small room where children of the Kenda family used to sleep.