Kendov Dvorec reopens doors of its unique hotel and excellent restaurant on 1 July 2021.                                                              
WELCOME BACK!
Kendov Dvorec, a unique 5* hotel in Spodnja Idrija, a member of Relais & Châteaux, reopens its doors on July 1, 2021 after several months of closure. At the same time, the renowned restaurant of Kendov Dvorec, recommended by the first Slovenian Michelin guide, will start welcoming guests again.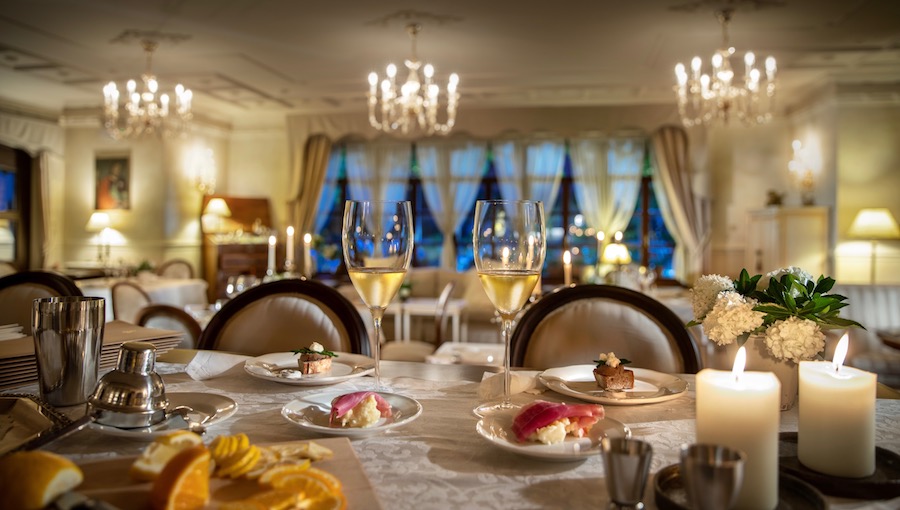 Kendov Dvorec will enter the new season with a refreshed look. The mighty building of the former Kenda family homestead will undergo a renovation of the facade, windows and terrace in the coming weeks. In addition to the restored appearance, this will ensure significantly higher energy efficiency of the building. Restoration work is expected to continue in the autumn. In all planned works, the investor – Hidria – will carefully preserve the historic appearance of the Kendov Dvorec building, which is one of the cultural monuments overseen by the Public Institute of the Republic of Slovenia for the Protection of Cultural Heritage.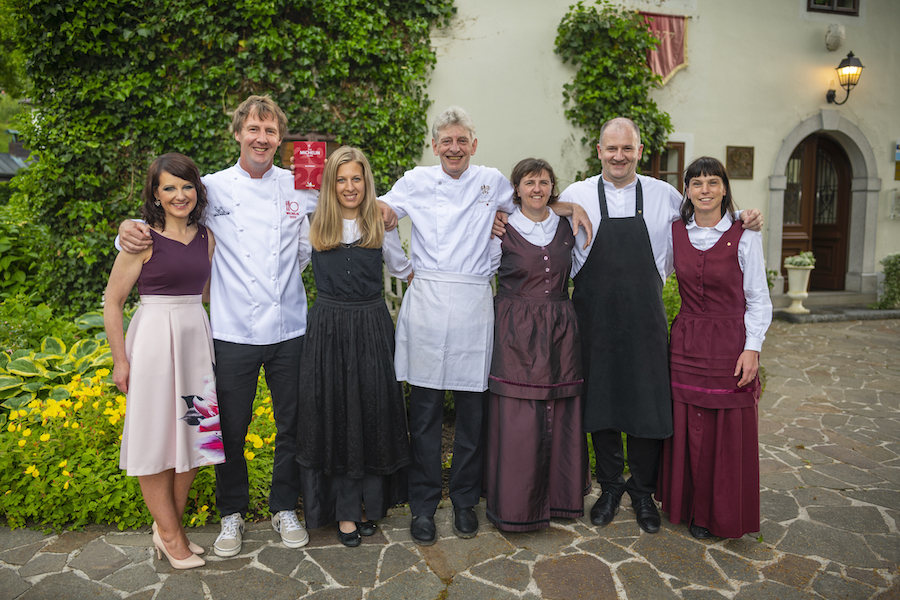 Kendov Dvorec's team
The graphic image of Kendov Dvorec has also undergone a renovation this year. The symbol of Kendov Dvorec, designed years ago by Oskar Kogoj, remains a golden Pentecost carnation with a small crown. Carnation, one of the most prized and celebrated flowers in folk tradition and a frequent part of traditional Slovenian decoration, represents the tradition of the local and Slovenian environment, which is preserved by Kendov Dvorec. The golden colour and the small crown show exclusivity and excellence. Kendov Dvorec, in collaboration with designer Kristina Smodila, refreshed its distinctive logo with line, typography and colour before the start of this season. Thus, the symbol got a clearer image, especially in the digital environment, where today most of the communication between the Kendov Dvorec's team and guests from all over the world takes place.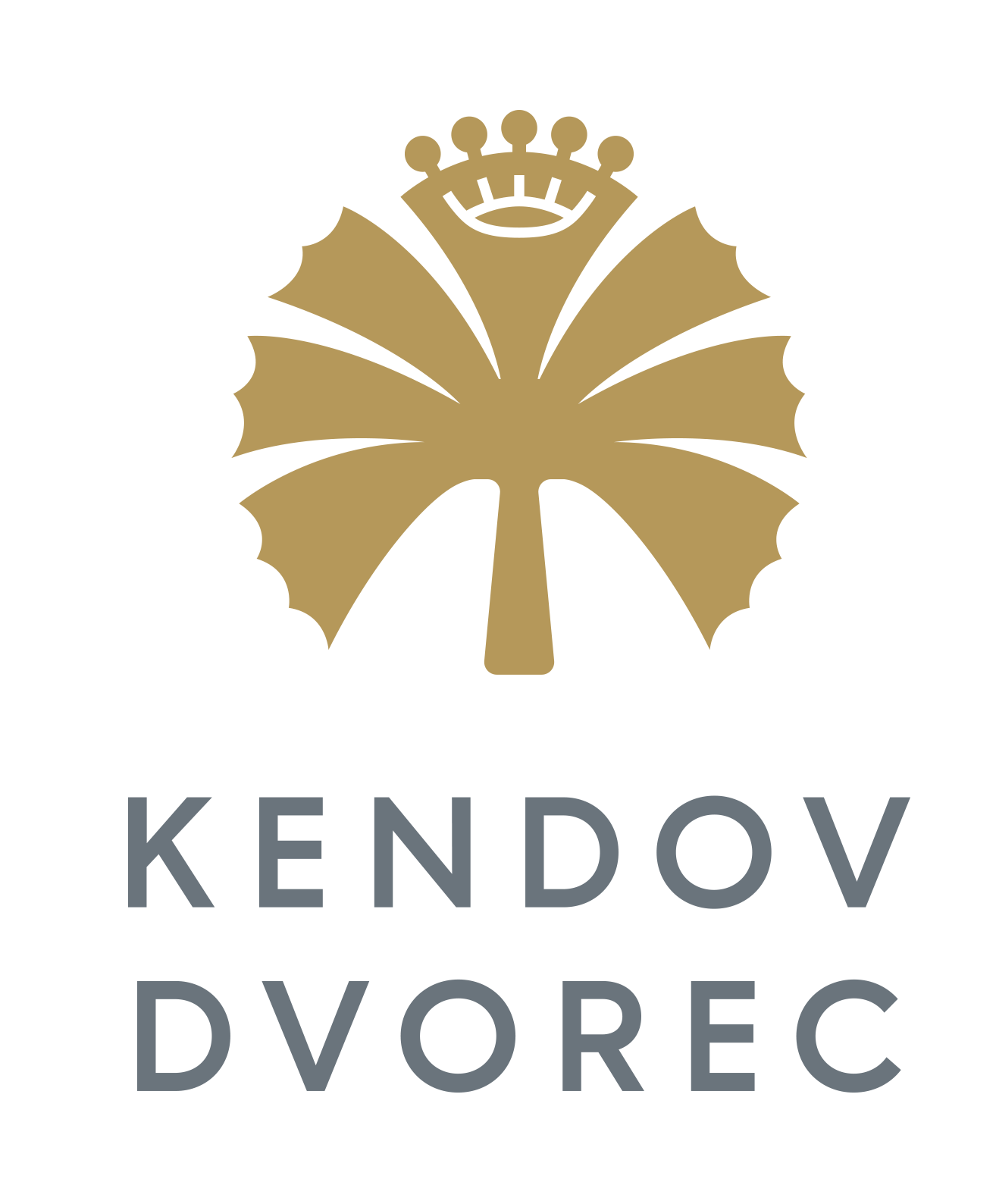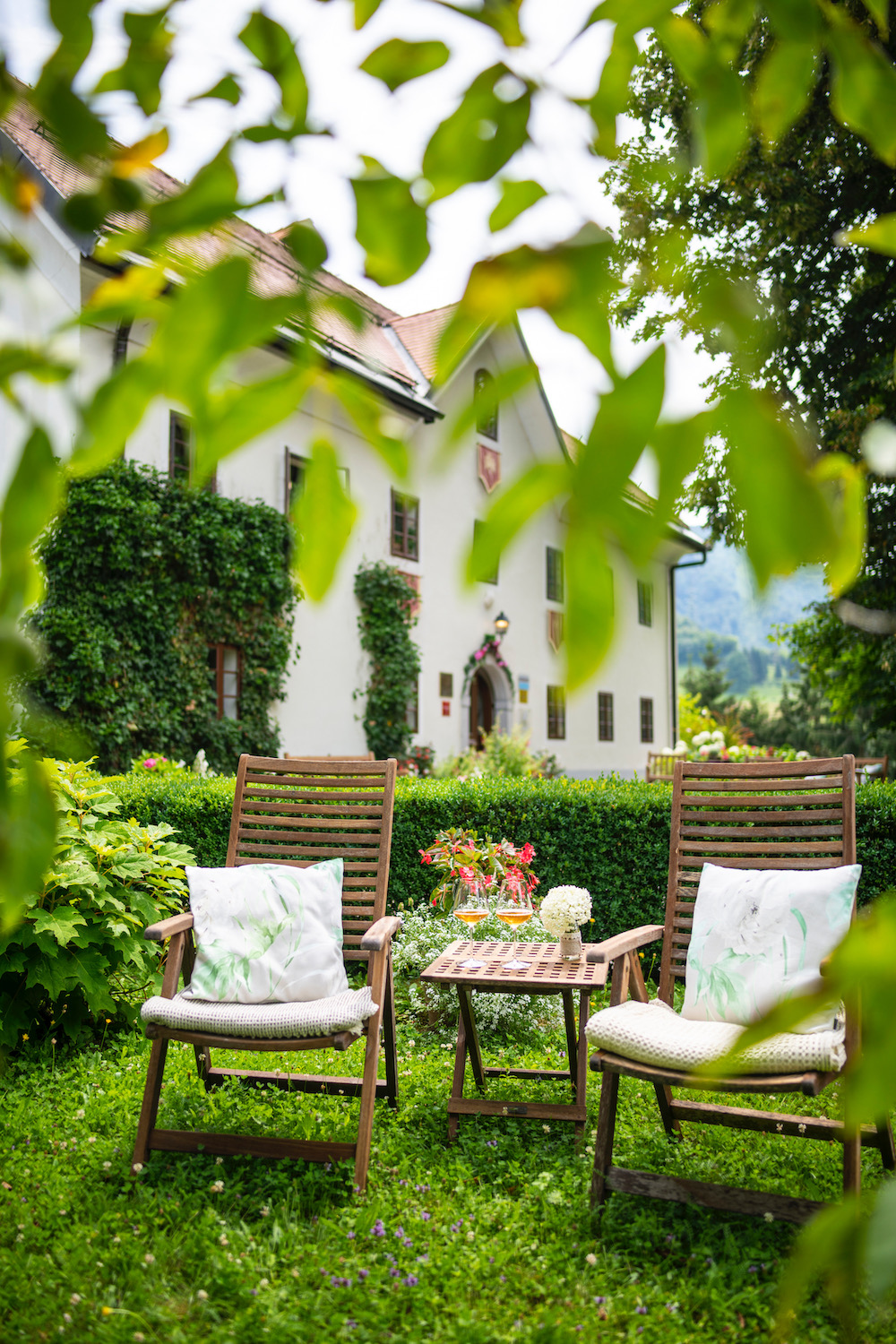 Photos: Robert Zabukovec, Fiorenzo Calosso, Riccardo Lavezzo