The first Michelin guide in Slovenia has awarded Kendov Dvorec's restaurant with a Michelin Plate 2020.            
Michelin recommends Kendov Dvorec
Text: Helena Pregelj Tušar
Photos: Robert Zabukovec
At Kendov Dvorec with chefs Klavdij Pirih and Franci Pivk we are very proud to be awarded a Michelin plate and presented in the first edition of the MICHELIN Guide Slovenia 2020.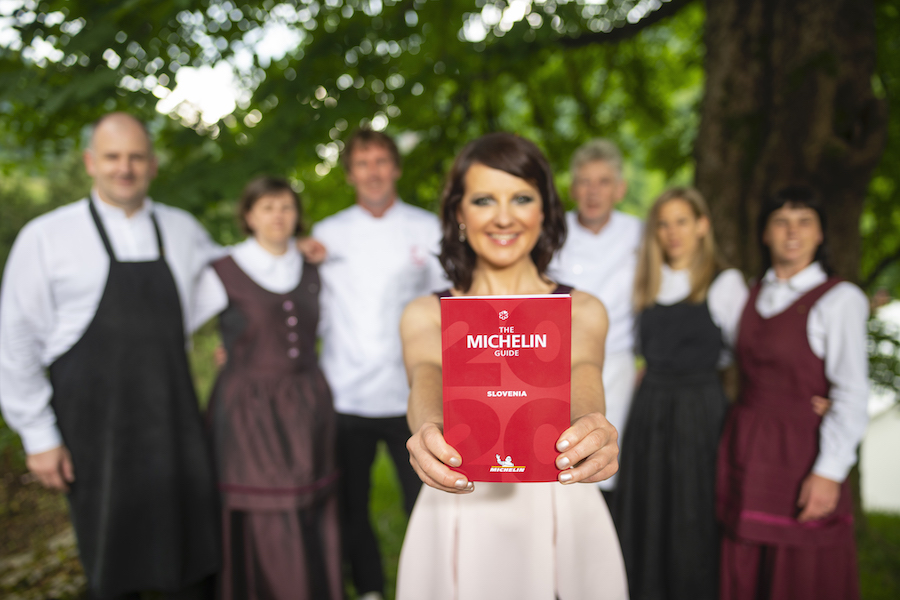 Michelin Guide's point of view about Kendov Dvorec:
"History flows through Idrija in the same way as its many fast-flowing and unstoppable streams and rivers. The name of the town brings to mind mercury, Napoleon, lace and, last but not least, this renowned restaurant which has been a reference in Slovenia for decades thanks to its fine cuisine. The homespun, rural charm creates a warm welcoming atmosphere, while the delicious cuisine is made from locally sourced produce, nearly all of which is organic." 
Besides excellent cuisine Michelin guide has also noted our initiative for sustainable gastronomy, and highlited that Kendov Dvorec takes part in sustainability programmes working towards the conservation of marine resources.