Where dreams come true
Kendov Dvorec, a fairy tale setting for your special day.
In over twenty years of organisation of wedding receptions we have gained invaluable experience that we are pleased to share with you. We warmly invite you to come and visit Kendov Dvorec – your wedding destination. We are happy to help you make your dreams come true.
In all seasons of the year
A wedding ceremony at Kendov Dvorec is beautiful in any season of the year: on the colorful meadow under the century-old apple tree or in the elegantly decorated Jakob's Room. The idyllic setting of the manor will fullfil your dreams of a fairy tale wedding day.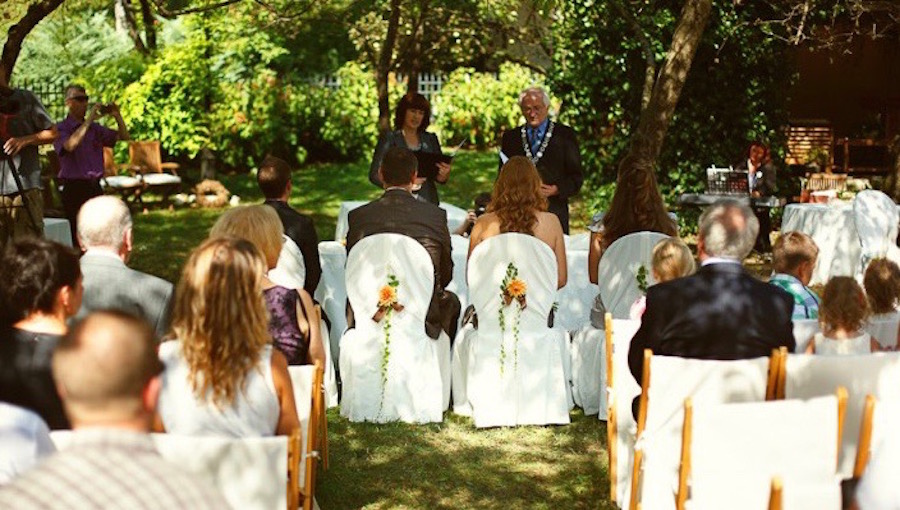 BENEATH THE CENTURY-OLD APPLE TREES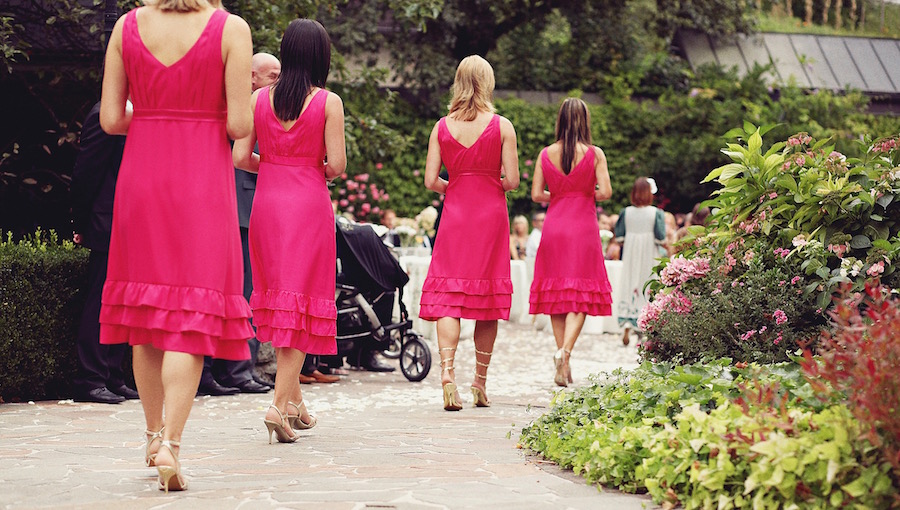 IN THE PAVED HANA'S GARDEN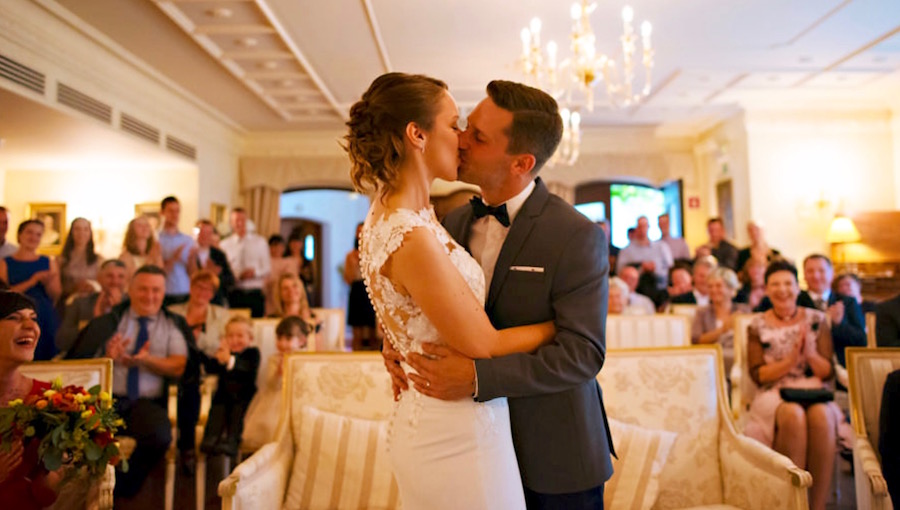 IN THE ELEGANTLY DECORATED JAKOB'S ROOM
On your wedding day the manor will be elegantly decorated – only for you.
On your wedding day we are offering you our manor in full: three halls, a suite for the bride and bridegroom and ten rooms for the wedding guests, the lawned garden under the century- old apple tree and flourishing Hana's Garden with a garden shed. We can help you prepare your wedding concept and organise your wedding day.
Wedding ceremony
You can combine the wedding ceremony at Kendov Dvorec with a church ceremony in the nearby pilgrimage Church of Mary on the Rock.
Wedding reception
We are here to help you create lasting memories for you and your guests. We prepare the entire culinary offer, from the starters to the wedding cake. The wedding menu can be served as a classic sit-down meal or as a banquet. In summer time, the wedding menu can be served in the garden, full of blossoming hydrangeas. In colder seasons of the year, festive tables are set in the formally decorated Jakob's or Hana's Room. We want to inspire you with ideas to make your wedding day unique.