At Easter Kendov Dvorec will be illuminated by flames in šajblčki, simple clay pots that are typical of Spodnja Idrija.
Šajblčki: Rich pottery tradition with nature in mind
Text: Helena Pregelj Tušar
Photos: Robert Zabukovec
In the past the locals filled the pots with tallow or wax and lit them on the tombs of their beloved. Later šajblčki became a symbol of holidays. People would put them along the path of the Resurrection procession on the Eastern morning to light up the way, and also in their homes. The tradition of šajblčki then spread also to the Labour Day and the Assumption Day festivities.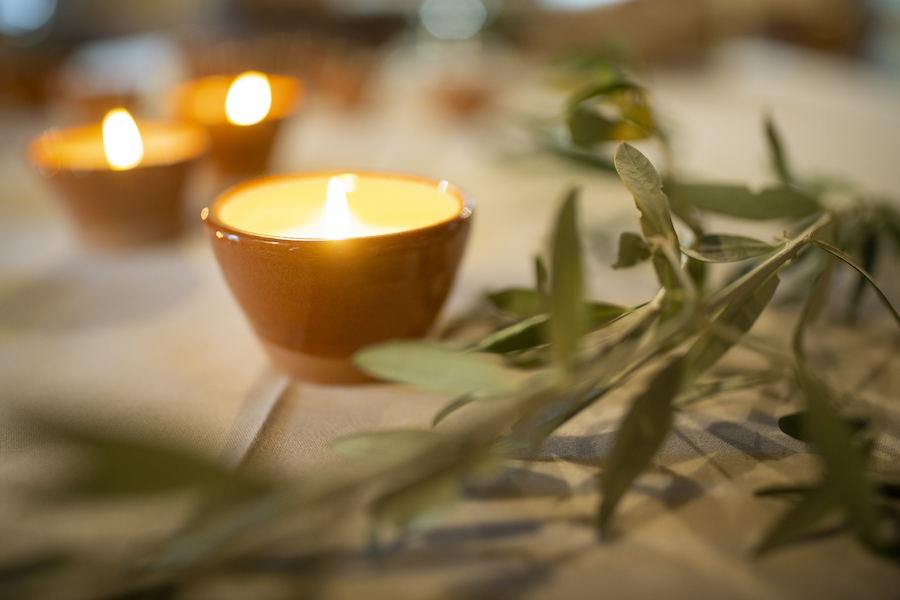 The word šajblčki, as many other dialect words in the Idrijsko region, most probably derives from the German word Scheibenglas, which means 'window glass'. That is because the locals most often put šajblčki on window sills. This unique clay pot, a legacy of the rich pottery tradition in Spodnja Idrija, also bears witness to the times gone by. It is known that at the end of the 19th century Spodnja Idrija had as many as four potteries. Such a high number of potteries in a small town is because there was a mercury mine in the nearby Idrija, where ore was burnt in large clay pots.  In the past the Kenda homestead, which was later reconstructed in a hotel and renovated in a classic style, also used to be a pottery. The building, featuring a furnace where bricks were burnt, was located lower than today's Kendov Dvorec, whereas clay was dug slightly higher uphill.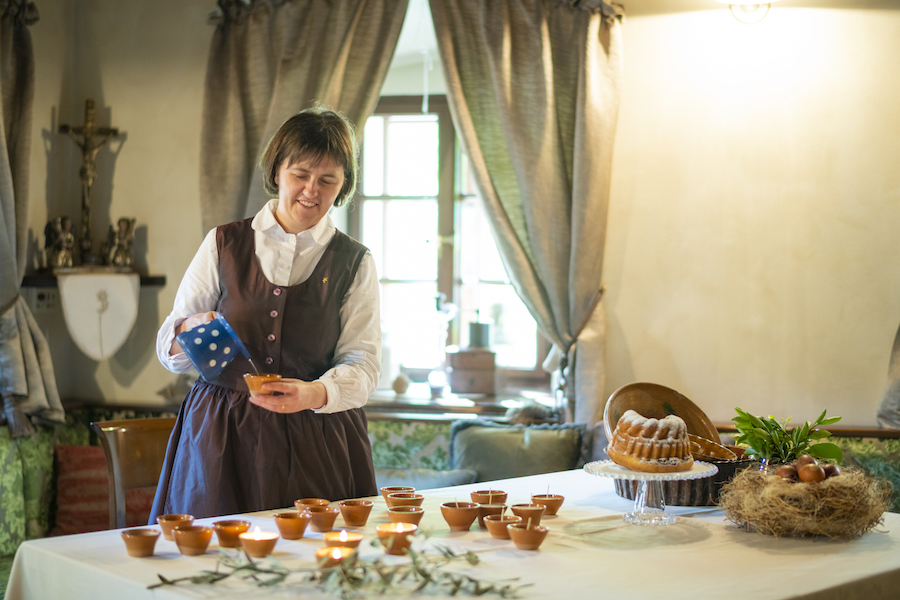 Simona Golja Kosmač
"After World War II the pottery craft in Spodnja Idrija died away, but the tradition of making šajblčki has remained in the memory of the local people. We honour the tradition of Spodnja Idrija, so we decided to revive the making of this special work of art," said Simona Golja Kosmač, long standing employee of Kendov Dvorec and the driving force of the Spodnja Idrija Tourist Society.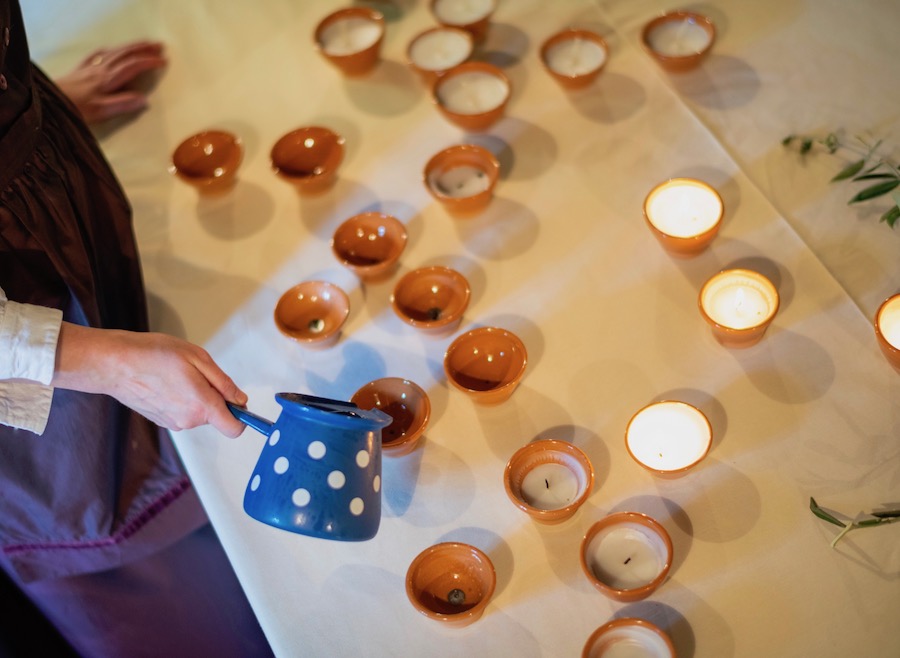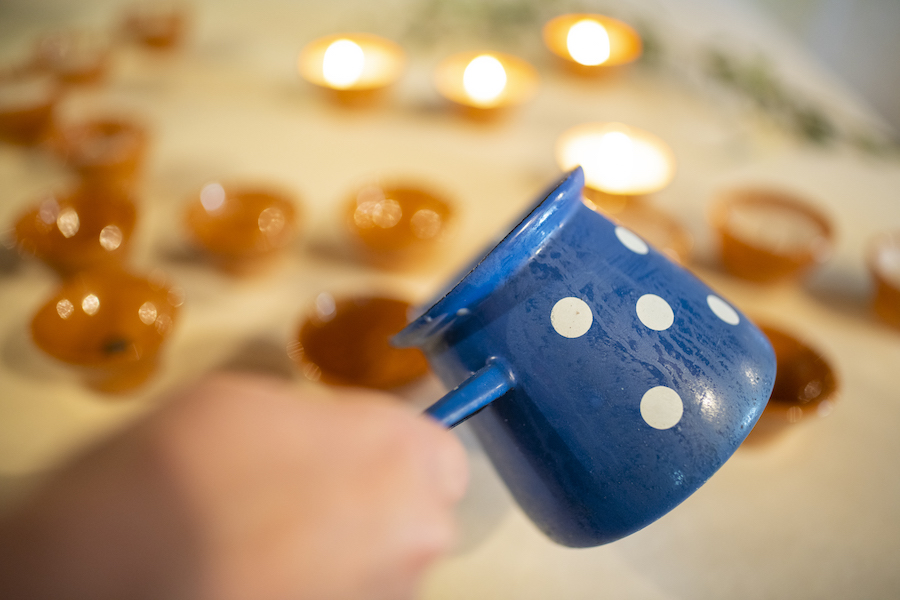 The women who are members of the Tourist Society found skilful potters in the Štajerska region, so the pots are made using traditional pottery spindles. The women add the final touch to šajblčki by filling them with wax and placing a wick or a match wrapped in cotton wool in the middle.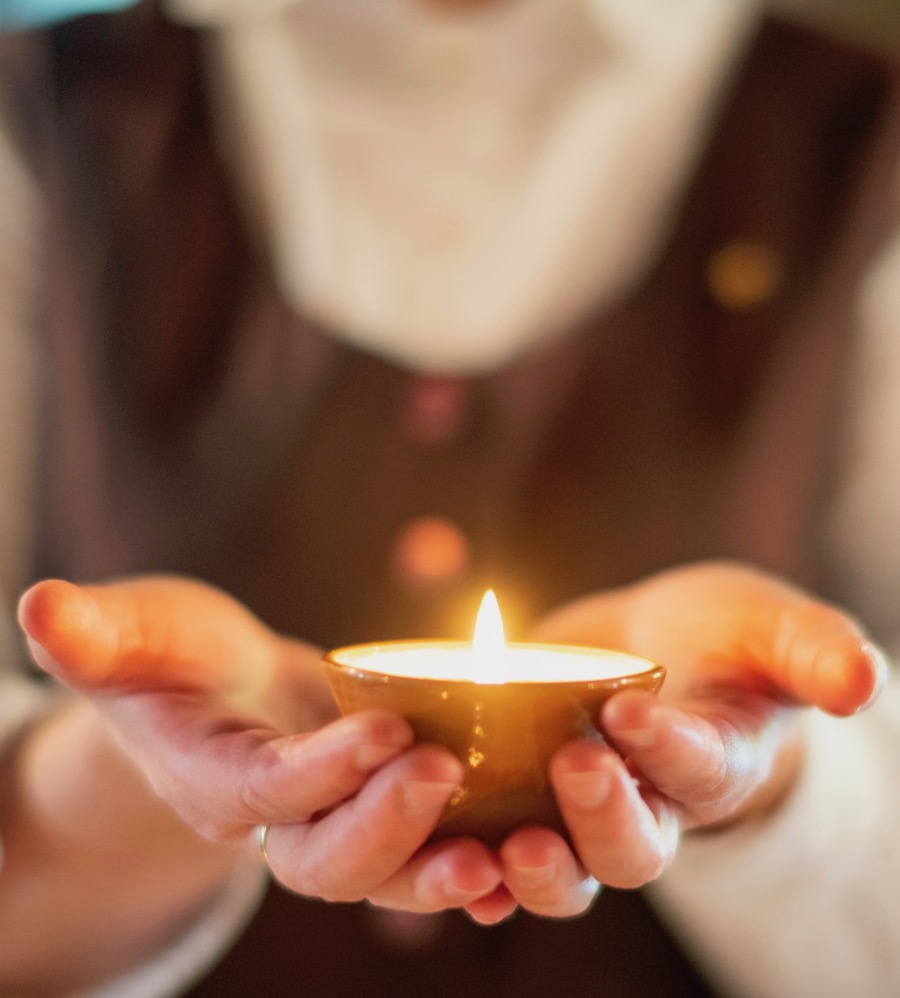 These beautiful and unique clay pots, with a long useful life, now testify the locals' respect for tradition and handicraft as well as – accordingly to the vision of Relais & Châteaux – environmental responsibility. They are made entirely from natural materials, including the recycled.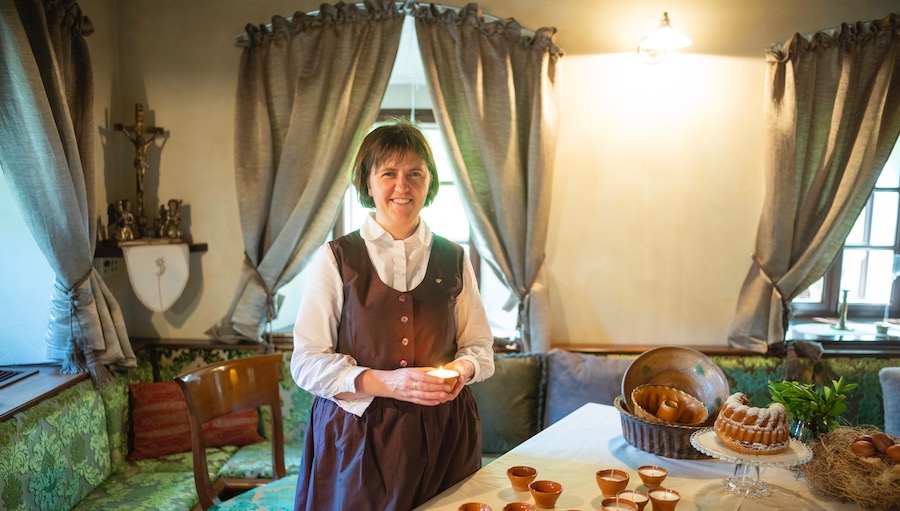 Simona Golja Kosmač: "The guests of Kendov Dvorec are served a candle-lit dinner every evening.  The remains of candles that would otherwise be considered waste are melted and poured into šajblčki. The latter are placed in our garden and on the window sills as decoration during holidays and also summer nights. In this way we recycle about 200 kg of wax annually. Some šajblčki are made of waste edible oil, after it had been used in our kitchen to fry carnival doughnuts, for example. We mix it with an ingredient that is produced in Slovenia and so it turns into a high-quality wax."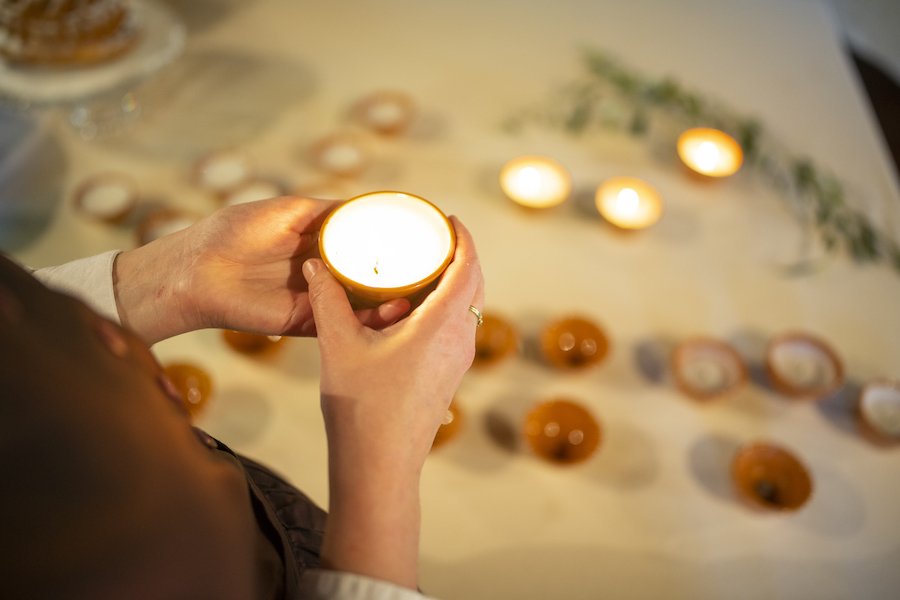 Thus Kendov Dvorec has joined the campaign of the Komunala Idrija public utility service, aimed at raising awareness among people that waste edible oil should not be disposed in a sewage system, biological waste or nature.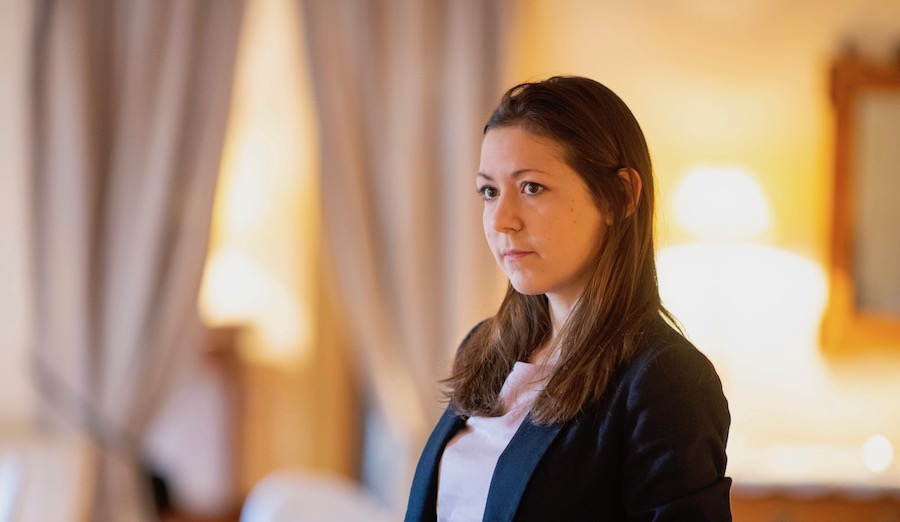 Jasna Kofol
Jasna Kofol, public relations representative of Komunala Idrija: "One litre of incorrectly disposed waste edible oil can pollute up to one thousand of litres of water. Used edible oil is a harmful waste that can seriously damage the environment. At the same time it is an excellent raw material in the production of biodiesel fuel or biogas, which can be used to produce electrical energy. In Slovenia, including Kendov Dvorec in Spodnja Idrija, such oil is used for making natural candles that are great substitutes for toxic paraffin candles."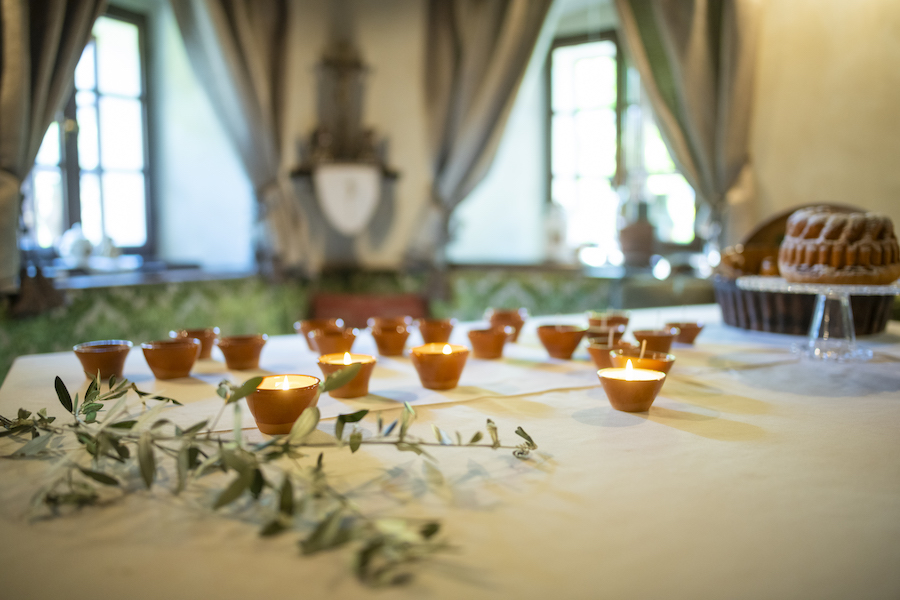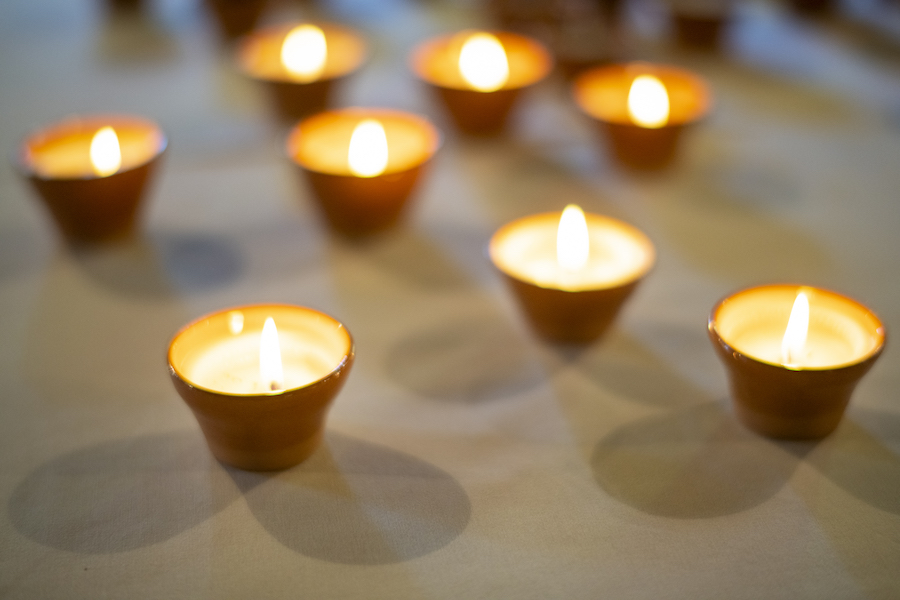 Fire symbolises many things – it turns darkness into light and bad into good, kind and noble – which is why it accompanies nearly all holidays of the year. The flames that will flare up in the clay pots at Kendov Dvorec at Easter also bring a message about respect for tradition and natural environment as well as diligence of the hands that made šajblčki with love.